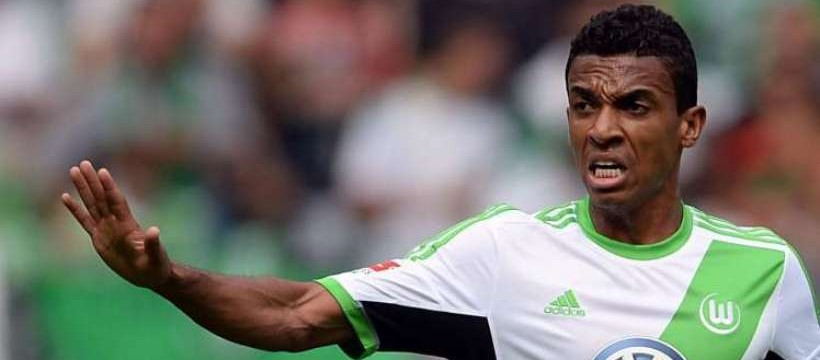 The midfielder of Wolfsburg – Luiz Gustavo – has returned back to training with the German team right before a series of matches against Borussia Dortmund, Hamburg and Manchester United which would make the week to come crucial for the team.
The 28-year-old Gustavo has been dealing with some injuries lately. He was even forced to undergo a knee surgery in June 2015, which resulted in him missing the summer's Copa America with the national football team of Brazil.
Still, regardless of physical form setbacks, the midfielder returned to Wolfsburg squad at the beginning of the current season, but took part in a total of eight matches since then due to continuing fitness problems. It was exactly the injuries and physical problems that prevented Luiz Gustavo from entering the field during the game of Wolfsburg against Augsburg last weekend. The match ended with a goalless draw.
Now that the midfielder has resumed trainings with the German team that currently occupies the third position in the national Bundesliga table, he is expected to be back in the Wolfsburg's squad for the club's game against Borussia Dortmund. The match is set to take place on Saturday.
The team's head coach – Dieter Hecking – commented on Gustavo's condition, but he did not specify if the midfielder will take part in the match against No.2 team in the Bundesliga table. He shared his belief that the player could be able to compensate a lot considering his experience, but explained that Gustavo needs to be "mentally ready" for that.
As a matter of fact, Wolfsburg did not do much to impress over the season when they were away from home. The club succeeded in winning only one match, scored a total of three goals and gathered six points from seven matches in the Bundesliga they had so far. However, at the Volkswagen Arena, Wolfsburg stay victorious since the 6-1 defeat they suffered from Bayern Munich in March 2014.
Now, the team is expected to primarily focus on closing the gap with the No.2 on the Bundesliga table – Borussia Dortmund. Wolfsburg are due to face them on Saturday. On the other hand, the club is looking to secure qualification for the Champions League knockout stages, which would happen for the first time in their history, if they succeed in beating the squad of Manchester United on Tuesday. After that, they will have to face the 7th in the Bundesliga – Hamburg – on the Saturday to follow.
(Visited 131 times, 1 visits today)