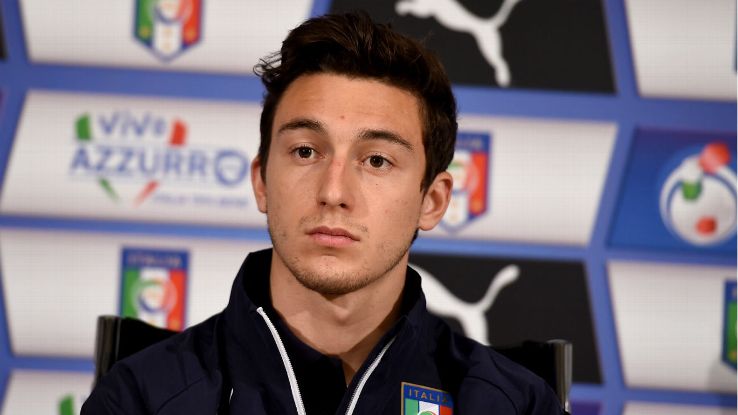 Matteo Darmian, the right-back of the English football club Manchester United, admitted that he had "the best possible start" to being a Premier League player.
The Italian, who used to play at Torino, joined Manchester United in the summer and since then, he has had 11 appearances and a flying start of his Premier League career during the pre-season tour of Manchester United. He made his debut in a match against Tottenham where his performance was impressive.
United fans defined the Italian as a "Player of the Month" for August despite he was to blame for the losses against PSV Eindhoven and Arsenal and was substituted at half-time.
However, Darmian confirmed that he was happy for being a part of the English club and that it was a new experience. He also added that moving to England was a challenge that has changed him and helped him become more mature.
Darmian also commented that unlike Serie A, the Premier League is more physical than a tactical competition and added that he considers the Italian league a really balanced one.
Although some fans cast doubt on his ability to make a step from Serie A to Manchester United, Darmian proved himself as a consistent footballer and his move to the English team was not accompanied by a lot of hassle.
He admitted that during his free time he was "just the same as everybody else". He loved hanging out with his girlfriend or spending some time watching a movie at home.
Actually, Darmian is not new to the pressure that goes hand in hand with joining a prestigious football club. He has been in the spotlight since a very early age. He joined AC Milan when he was 16 and then, he moved to Palermo where he became known for showing effective defensive techniques.
Now, he is happy to be part of one of the most successful teams worldwide and although he is still making defensive errors in the back-line, he has plenty of room for improvement.
Louis van Gaal, United's manager, has recently commented on Darmian's performance and said that he has fulfilled his expectations, but he has to figure out three main details. First of all, he has to defend and build up and last but not least, he needs to improve his attack so as to give options to the players in front of him.
(Visited 83 times, 1 visits today)