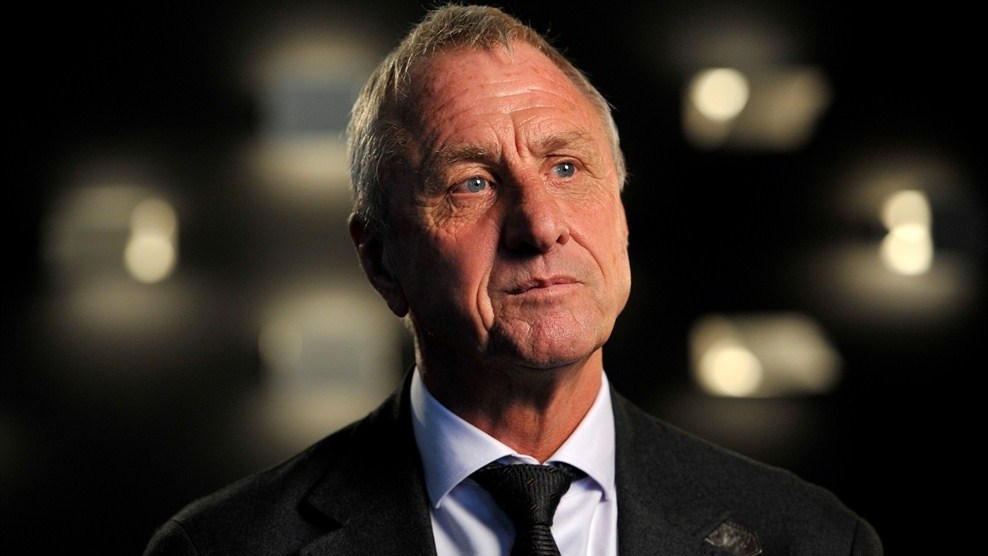 Johan Cruyff, the advisor of Ajax, who has been taking this position for years, announced that he decided to quit his post. Cruyff pointed out the main reason why he is no longer willing to be a part of Ajax and said that all his recommendations have been ignored on purpose for quite some time.
Johan Cruyff, who I currently 68, used to be an Ajax player and won a total of eight Eredivisie titles and three European Cups while playing for the team. He is an avid supporter of the popular Dutch philosophy called: "total football". According to football fans, Ajax would not have achieved such a success if it had not been for Cruyff's coaching philosophy.
Cruyff, who is currently living in Spain, has severe health issues, which also had an impact on his decision to step down from his post. In addition, he has disapproved of the actions taken by some Ajax board members. He has criticised Hans Wijers, who is standing down from his position of a chairman of the supervisory board. He did not hide his disappointment with Leo van Wijk who is about to take over when Wijers leaves.
For the time being, Ajax is the only listed football club of the Netherlands and Cruyff was hopeful that Ajax will bring his glory back. One of the ideas he had was to buy back all shares of Ajax.
Back in 2010 the so-called "velvet revolution" happened with the aim of setting the youth production as a top priority. Two administrative roles were given to Marc Overmars and Edwin van der Sar who were assigned to a technical director and marketing director.
Meanwhile, the football club was exposed to the negative impact of public arguments aimed at firing Wim Jonk, who used to be the main supporter of Cruyff. However, Jonk remained reluctant to give up his post and he can rely on the support of the fellow coaches. Yet, it seems like the chaos is too much for Cruyff.
He gave a detailed explanation about the reasons that has led to his final decision. He made an announcement in his column in De Telegraaf and added that his vision about the future development of Ajax as a prominent football club has not been followed. He also advised the board of directors to take imminent actions towards dealing with Ajax's troubles but before that, he recommended to look at themselves at a first place. Yet, he remained hopeful that the football club he has dedicated his life to will be in good hands.
(Visited 80 times, 1 visits today)