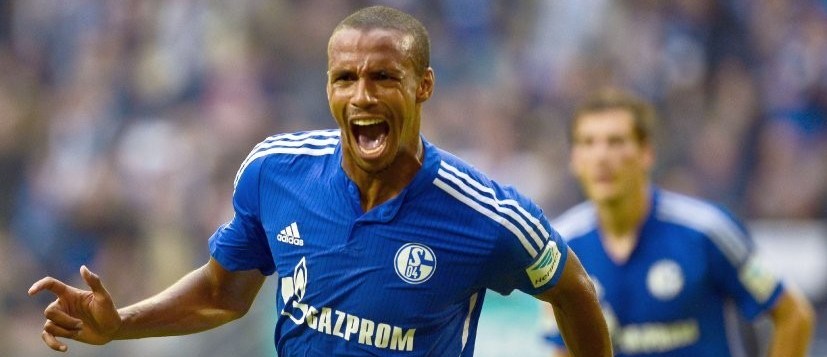 The head coach of Liverpool – Jurgen Klopp – has shared his belief that Joel Matip's signing on a free transfer has prevented the Premier League club from spending their millions in a search for a commanding defender.
The 24-year-old centre-back, who is also part of the Cameroon national football team, has reached an agreement with Liverpool to move to their ranks as soon as his contract with Bundesliga's Schalke 04 expires in the summer of 2016. According to Klopp, it was only the swift action of his side that provided the club with a player of the finest quality.
The Reds' manager has explained that only the top four Bundesliga clubs could have afforded Germany-born Matip, who has been looking for a new challenge lately. Klopp said that it was absolutely normal that a lot of other clubs had been interested in the defender. In addition, he shared that it is really rare for a player of such quality to be left without a contract in Germany.
Klopp also commented that the team of Schalke 04 is a big one, especially considering the fact that the squad had been part of the Champions League competition over the last four or five years. According to the head coach of Liverpool, only the clubs of Borussia Dortmund, Bayern Munich, Bayer Leverkusen and Wolfsburg could have made an offer that could match the one of his side. He said that the rest of the Bundesliga club simply had absolutely no chance to enter an eventual competition for the centre-back.
Jurgen Klopp also explained that he was well-aware of the fact that it is pretty hard to bring in a player without paying a transfer fee in England. He said that Matip had been an easy choice for Liverpool, provided the great qualities and technical skills of the young defender.
According to The Reds' manager, Matip is ready for entering the Premier League. In addition, Klopp believes that the centre-back could help the club with their defensive weaknesses, which have already caused them a lot of trouble over the current campaign. Liverpool's boss has shared that the player had made great progress in his overall development as a player over the last several years, which helped him become an experienced centre-half with great flexibility, strength and quickness.
Until now, Joel Matip has spent his entire career at Schalke 04. He has been with the Bundeliga club for about 15 years, since the age of nine. Up to date, the 24-year-old defender has 241 competitive appearances for his side since his official debut in 2009.
(Visited 57 times, 1 visits today)