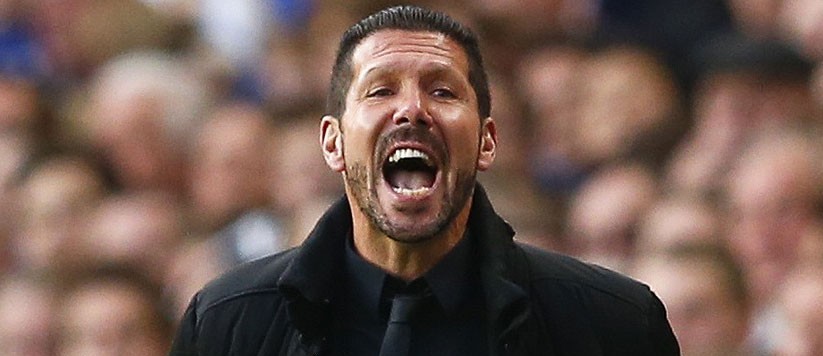 The future of Diego Simeone at La Liga's Atletico Madrid seems uncertain, following some reports that the manager has reached an agreement to leave his current side for Premier League's Chelsea after the end of the 2015/2016 campaign.
According to some rumours, 45-year-old Simeone has already informed Atletico Madrid's officials that he is set to take over the managerial position at Chelsea at the end of the season. Reports say that the now-manager of La Liga's No.2 team have agreed to replace Chelsea's interim head coach Guus Hiddink at the job. The latter was appointed at the Premier League club before the holiday season after The Blues gave the sack to Jose Mourinho, but Hiddink was signed only until the end of the current season.
Diego Simeone has been on top of Atletico Madrid for five campaigns now. According to media reports, Chelsea have offered him a salary of £9.2 million per season as a long-term coach. As speculations say, he has already informed his current side about the job offer from The Blues and has decided to take it as he has been reported to be on his way for seeking new challenges.
As the interim manager of Chelsea is set to leave in a few months, Chelsea have been on the market for a new coach to take over after Hiddink's contract expires.
There have been rumours linking the Spanish team with several high-class managers, with speculations of the club having interest in Pep Guardiola before he was announced as the new manager of Manchester City. Italian coaches Antonio Conte and Massimiliano Allegri have also been associated with an eventual link to the Chelsea managerial position.
The 45-year-old Diego Simeone has earned the reputation as one of the most demanding and strict young European coaches. Nevertheless there have been some reports that Chelsea's owner Roman Abramovic was not quite a supporter of his style, he could turn out as one of the most appropriate options for the Blues first team.
Despite his young age, it was exactly Simeone who has helped Atletico Madrid win La Liga title in 2014. La Liga was not the only competition won by the manager, as he has a Copa del Rey title and Europa League trophy on his record, as well as a Champions League final.
Considering the fact that his current side does not have a pretty extensive budget, especially when compared to the grands Barcelona and Real Madrid, the accomplishments of Simeone as a manager are not minor at all.
(Visited 147 times, 1 visits today)