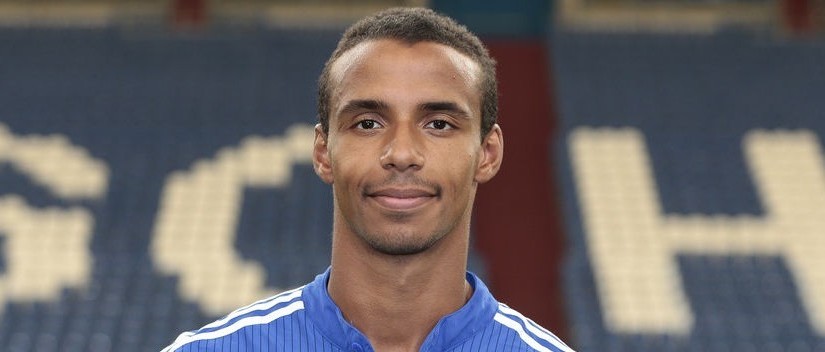 The 24-year-old defender of FC Schalke 04 Joel Matip has revealed that he is looking forward to joining the head coach of Liverpool Jurgen Klopp after his free transfer from Schalke is finalised over the summer of 2016.
Both the Premier League and the Bundesliga club made an official announcement that the Cameroon international has made an agreement to leave the Veltins-Arena in order to join Anfield at the expiration of his current contract at the end of the 2015/2016 campaign.
The Germany-born Joel Matip has been at Schalke 04 literally all his life. He has been with the Bundesliga club for almost 15 years, but according to media reports he has now been excited about moving to the English Premier League under manager Jurgen Klopp. The latter has become one of the most-loved and celebrated head coaches in Germany at the time he was Borussia Dortmund's boss.
The young player have made his debut in the first team of Schalke in November 2009, when he found the back of the net in the 1-1 draw of the German club against Bayern Munich. Up to date, Matip has scored a total of 23 goals for his side in a total of 241 competitive appearances, 181 of which were in Bundelisga matches.
Joel Matip himself has commented on Liverpool, calling them a great club. He also shared that the fact he knows the coach and his style would probably be beneficial to him as a player. According to the 24-year-old defender, both the Premier League club and their coach would be ideal for him. Still, Matip made a confession that leaving Schalke 04 was not easy for him, considering the long time spent in the Bundesliga club's ranks.
According to media reports, Joel Matip is set to receive a signing-on fee estimated to €5 million. There are some speculations that he would be granted with a salary of €7 million per season at Liverpool.
The sporting chief executive of Schalke 04 – Horst Heldt – said in an interview that his side had not been able to influence the factors that would make a change to the current situation. His words were considered a sign that Matip would not consider staying at the Bundesliga club and has already made a decision of moving to the Premier League.
Heldt shared that the 24-year-old player had dreamed of making a crucial decision for his career. Unfortunately, Schalke could not match the Premier League opportunities, otherwise Matip could have stayed at his current side.
(Visited 115 times, 1 visits today)