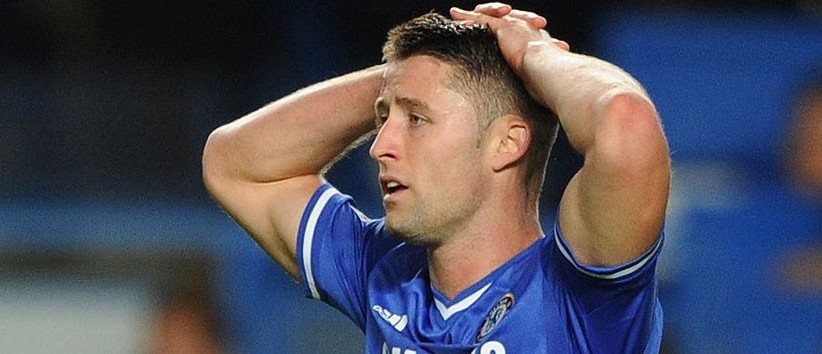 After Chelsea suffered a 2-1 defeat from Paris Saint-Germain in their Champions League Round of 16 first-leg game with their captain away due to an injury, defender Gary Cahill has shared that The Blues could manage without John Terry.
The defensive line at the heart of the Premier League club was formed by Branislav Ivanovic and Gary Cahill, after the squad's current captain Terry decided not to take the risk and travel to Parc des Princes. He is suffering a hamstring injury after an aerial tussle at the first half of Chelsea's 5-1 win over Newcastle at Stamford Bridge on February 13th.
The victory of Paris Saint-Germain over Chelsea came after two goals in each half netted by Zlatan Ibrahimovic and Edinson Cavany, but the truth is that the Premier League club have been defending themselves heroically.
The interim manager of Chelsea – Guus Hiddink – has commented on the fact that John Terry did not show up at Parc des Princes on February 16th, saying that the squad must be cautious when it comes to the captain's recovery. He also added that it is not yet clear whether Terry would be able to join the squad for the club's FA Cup fifth round match against Manchester City that is scheduled for February 21st.
Still, the 30-year-old defender Cahill has shared his opinion that the captain's absence would not be a problem. He said that Chelsea are quite strong defensively and that was pretty obvious in his side's match against Paris Saint-Germain, regardless of the 2-1 loss.
Cahill commented that he had already played along with Branislav Ivanovic, although not on a regular basis. According to him, the two of them managed to adapt to each other, although the defender confessed such reshuffling was not easy. Cahill said he had played with Ivanovic in the Premier League, as well as in the final of the 2013 Europa League and described their collaboration as a successful one. This was exactly why he said there would probably not be a problem if John Terry is not available.
The ideal case for Chelsea would be if all of the club's strongest players are available for the Sunday's match. Current captain John Terry, on the other hand, still expects an answer from his side if he would be offered an extension to his 18-year professional career in the Premier League club. In January 2016, he was informed that the club had refused to offer him a contract extension. However, Chelsea insisted that there still could be a dialogue over their captain's future.
(Visited 100 times, 1 visits today)