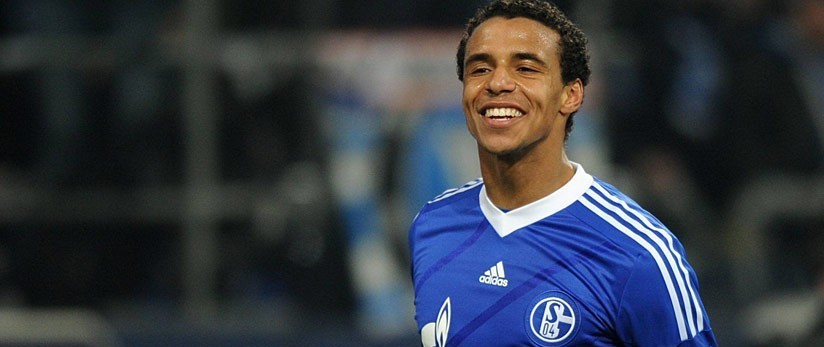 The chairman of Schalke 04 Clemens Tonnies has described media reports saying that the club's defender Joel Matip has agreed terms with Liverpool as a deliberately fabricated falsehood. The German club, which is currently 6th in the Bundesliga table, have ruled out an eventual sale of the player over the January transfer window.
The 24-year-old player has been not much willing to sign a new contract with the team, which has been Matip's side since he was nine. The current contract of the defender is due to expire in the summer of 2016.
There have been rumours that the 24-year-old centre-back himself has informed Schalke 04 that he would like to leave. So, in case that no deal is signed with Liverpool over the current transfer window, it is quite likely for the centre-back to leave his side at the summer. However, it seems that Schalke want him to sign a new contract.
Over the past several weeks, there have been a number of media reports that Liverpool are keen on the idea of signing Matip and attract him to the Premier League. According to various sources, the English club that had been considering to make a move for the Cameroon international for some time, have made their interest to the Royal Blues' player one step further by making a concrete official bid.
Matip is considered as a great addition for Liverpool's defence, especially when taking into account the fact that manager Jurgen Klopp has been recently focused on bolstering his side's defensive line.
Several reputable media reported that the deal to sign Matip in the Premier League is almost done, saying that the player had a "positive meeting" with an English club, said to be Liverpool. This rumours, however, have been categorically rejected by Clemens Tonnies.
In December 2015, the team of Schalke 04 officially announced that another meeting with the player's agent – Alexander Schutt – have been agreed. According to their statement, the meeting was scheduled for late January and came after some "good talks" with Matip's representative.
The sporting director of the Royal Blues – Horst Heldt – said in December that an eventual decision on the defender's situation would make sense after an additional talk with the player's agent. He also shared that such the decision would be important for both Matip and the club.
The German-born football player has been part of Schalke 04 since 2000, when he was only nine. He has taken part in all 18 Bundesliga matches of the club and has managed to score three goals in the national championship matches, and in 2014 represented Cameroon in the World Cup competition.
(Visited 68 times, 1 visits today)