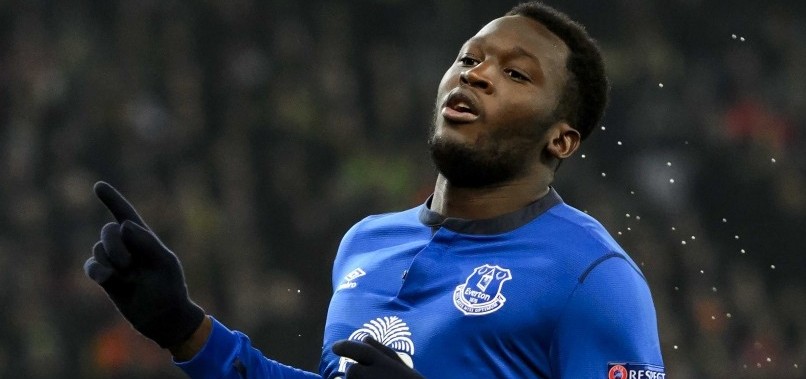 Everton's manager Roberto Martinez has denied rumours that there had been a verbal agreement of permitting Romelo Lukaku or any other team's player to leave his side over the summer of 2016.
The 22-year-old forward has proved himself as one of the most exceptional players of Everton over the current season. He has managed to net 12 goals in his last 12 appearances at the pitch. In 2015, Lukaku's agent Mino Raiola hinted for an already existing understanding between the young forward and Everton's head coach, allowing the player to enter the transfer market in case that the Premier League club gets a solid financial offer.
Since then, there have been speculations if Lukaku would prefer leaving Everton over the summer transfer window. Such rumours have been denied by the English club's boss, who explained such an agreement was something he would never do.
The truth is that Romelu Lukaku has not been the only player of Everton who has been rumoured to have made a verbal agreement for summer moves. Some of the other young players whose names have been involved in such speculations are Gerard Deulofeu, Ross Barkley and John Stones. All of them have been intensely linked with upcoming transfers to Champions League clubs over the summer, but Roberto Martinez rejected such talks.
According to media reports, Chelsea had four bids for John Stones in the summer of 2015. Lukaku, Deulofeu and Barkley are also expected to become transfer targets to some of the largest Champions League clubs later in 2016, but it seems that Roberto Martinez is not considering his youngsters' future departure.
Moreover, Everton's boss shared that such verbal deals are not to be made in advance. Martinez explained that such an understanding would be "very negative" for both club and players, especially because of the fact that a player would not be motivated enough to chase the ball when entering the field if such an agreement exists.
The manager also insisted that Everton hold full control of the destiny of the players mentioned above. The latter have been considered as some of the most outstanding players at the club, and are expected to get even better considering their young age.
If such a verbal agreement had been reached, it would have not been a precedent, because there have been examples in the past, including the ones of Luis Suarez and Liverpool and Cristiano Ronaldo and Manchester United.
The team of Everton currently occupies the 11th position in the Premier League table.
(Visited 54 times, 1 visits today)