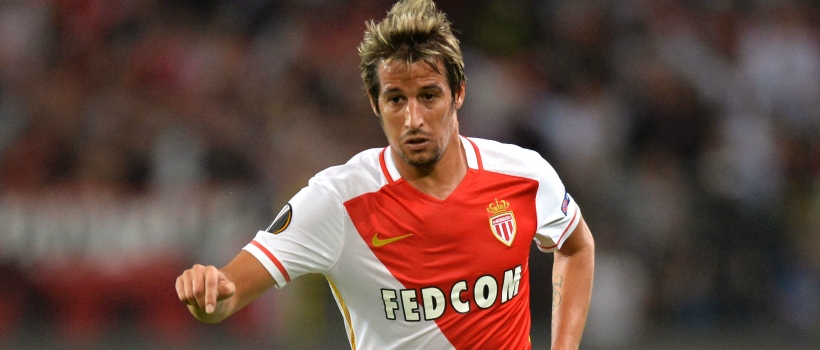 Fabio Coentrao announced that he was determined to demonstrate excellent form during the second half of the season. The Real Madrid full-back, who is currently on loan at Monaco, said he wanted to become recognized as one of the best players in the world.
The 27-year-old Coentrao arrived at Stade Louis II in August. During that time, Layvin Kurzawa joined Paris Saint-Germain and the Parisians had to pay almost €25 million for his services. Kurzawa's departure made it necessary for Leonardo Jardim to find him an adequate replacement.
Coentrao joined La Liga in 2011, but his attempts to prove his skills have been overshadowed by the Brazilian defender Marcelo. In addition, he felt that the Spanish media do not treat him right and defined himself as the "ugly duckling" of Real Madrid.
His temporary move to Ligue 1 was yet another career challenge for the Portuguese international but he suffered an injury and as a result, he has managed to make only eight appearances so far. His shot found the net twice and he registered one assist in those matches. He confirmed he was content with his performance so far. However, he announced he wanted to further polish his skills and improve his overall performance next year.
The defender told a Portuguese media that he had six months to prove his abilities and he was determined to perform much better. He also added that he was committed to returning to his very best form and becoming one of the greatest players in the world. Coentrao said his determination to be recognised as a top player was the main reason why he left Real.
Monaco occupy the second place in Ligue 1 and the difference between them and the leaders Paris Saint-Germain is 19 points. Coentrao shared that the competition for the top places in Spain and Portugal is much more intense and he finds it a bit strange that his team sits on the second position despite the inconsistency they have been demonstrating during the season. Monaco registered eight victories and suffered three defeats. Eight matches ended a tie.
However, he added that there was a balance between the abilities of players in Ligue 1 and therefore, the teams had equal chances of conquering the first place. Coentrao confessed that the only club that possesses players with superior skills was the defending champions PSG.
(Visited 136 times, 1 visits today)