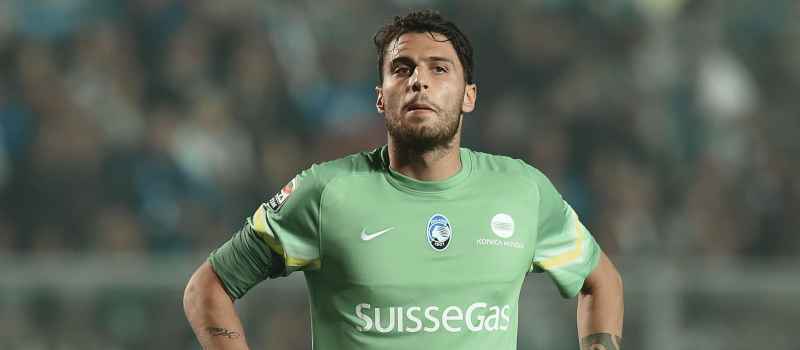 Atalanta's goalkeeper Marco Sportiello had his contract renewed on Tuesday and now, he is tied to the team until the end of 2019-20 Serie A season.
Sportiello made his debut with Atalanta two years ago and attracted the interest of major European clubs. His excellent performance made Italian media define the 23-year-old goalkeeper as "Atalanta's wonderkid".
Sportiello has been repeatedly linked to Roma since the club needs to find a replacement of Wojciech Szczesny who is on a loan until the end of the season and is set to return to Arsenal. Premier League clubs, including Liverpool, have also targeted him.
Bournemouth also made an inquiry over the goalkeeper and proposed £6million for the transfer. The Cherries were eager to strengthen their positions after series of injuries that made Eddie Howe look for an alternative solution for shoring up club's defense.
As for Liverpool, the club was interested in landing Sportiello with the aim of increasing competition for Simon Mignolet. Sportiello himself commented on the matter and said that he was flattered that one of the greatest clubs in the world has eyed him but at that time leaving Atalanta was not on the agenda.
In point of fact, Sportiello's contract renewal is regarded as a well-thought-out move. He is a high profile shot-stopper and his presence at Atleti Azzurri d'Italia is a massive boost for Edoardo Reja's squad. The contract extension closed the door to an eventual departure and one of the finest young Italian goalkeepers remains a part of Atalanta.
An announcement for Sportiello's contract extension has been published on the official website of the club. It reads that he will be a part of the team at least until June 2020. Club officials also said they were delighted to continue working together with such a promising young player as Sportiello, who joined the team back in 2013.
Sportiello made a total of 56 appearances in Serie A and 37 during the last season. He featured 16 times for La Dea in Serie A and managed to keep six clean sheets, which made analysts conclude that he is already outperforming his age-normed expectations. Although he does not have as much experience as some other Atalanta players, he is believed to be a great fit for the club and his career is definitely trending upwards.
(Visited 111 times, 1 visits today)