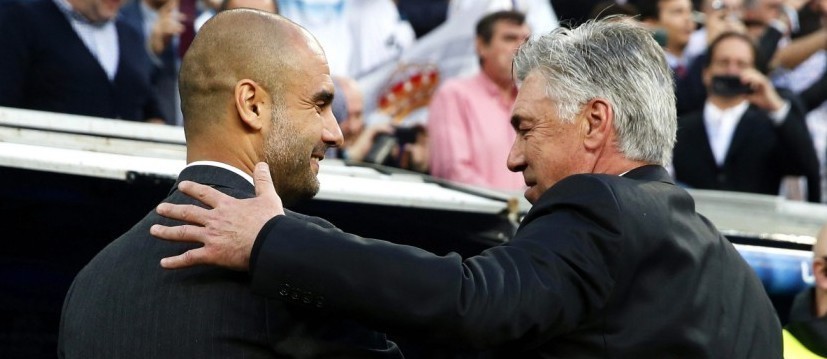 A few days ago, Pep Guardiola preferred not to renew his contract with Bayern Munich after its expiration date in the summer of 2016. This might have slightly let the German No.1 team down, but the truth is that Guardiola has begun hinting about his intentions to exit the club back in September 2015. Ever since then, various rumours related to his future have been spread in the media, but the club remained optimistic that the head coach will stay.
The German team had also been reported to have been looking for Guardiola's replacement and by the time the manager finally confirmed he intended to leave at the end of May 2016, Carlo Ancelotti was already considered as his successor.
At a time when Bayern Munich is expected to agree the terms with Ancelotti, there is finally a certain sense of relief in the club, even if keeping Guardiola was the most-preferred option. So, the only thing the club could do was taking the necessary measures in order to soften the blow.
Carlo Ancelotti was as a matter of fact the best option for Bayern Munich and undoubtedly the biggest name available. The manager's services were secured, as his CV is a promising sign that the club will be in safe hands. The Chief Executive Officer of the Bundesliga No.1 team Rummenigge emphasized on the fact that Ancelotti is not only experienced, but he also a "quiet, balanced authority".
This is exactly what makes the difference between Ancelotti and Guardiola, who has been anything but quiet and balanced. As a matter of fact, Ancelotti is expected to perfectly fit the needs of Bayern Munich, as he seems to bring in both change and sense of stability. He does not seem keen on trying to reinvent the overall style of the team or implementing newer solutions to what happens on the field like Guardiola, and this is what is found pretty attractive.
Over the years, Ancelotti has proved that he likes to keep things simple. The players would probably not get the same detailed instructions as they did with Guardiola, but the collaboration with Ancelotti will give them more freedom to make their own solutions. This is not a bad thing considering the fact that the team is considered experienced enough in order to be successful under a more liberal manager.
The truth is that Bayern Munich did not have much choice either, because Ancelotti was not only the best, but also the only free chandidate for the position. There were several managers whose names have been speculated as some of the most probably choices to be made, including José Mourinho, Joachim Low, Thomas Tuchel and Jürgen Klopp.
(Visited 86 times, 1 visits today)