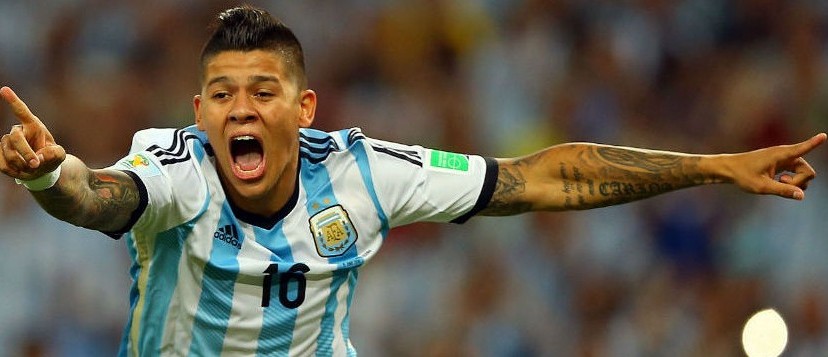 Sporting Lisbon have not managed to succeed in their case against Doyen Sports group. The Portuguese No.2 team in Primeira Liga table has lost the case related to the questionable transfer of Marcos Rojo to Manchester United.
The Portuguese football club made an official statement to the nation's stock market and confirmed the judgement of the Court of Arbitration for Sport. However, it announced its intentions to appeal the verdict.
The president of Sporting Lisbon – Bruno de Carvalho – has been reported to have been trying to challenge a third-party ownership. Doyen Sports, which was the other party in the lawsuit, was claiming a certain share of the Marcos Rojo transfer fee, which the Portuguese football club refused to pay.
In 2014, De Carvalho said that his side had retained the full transfer fee from Manchester United, but none of the fee was to be granted to Doyen Sports. He, however, explained that the loan of €4 million which has been originally given by the organisation had already been returned to Doyen, due to the football team's belief that the contract was not valid.
A loan of €4 million was said to have been granted by the Doyen Sports agency to Sporting Lisbon in exchange for 75% of Marcos Rojo's economic rights.
After judging the facts of the case, the Court of Arbitration for Sport ruled that Sporting Lisbon must pay Doyen Sports the sum of €12 million. The amount makes a total of 75% of the deal's valuation made by the court.
The 25-year-old defender, who is also part of the Argentina national football team, was sold to Manchester United for the total sum of €20 million right before the 2014/2015 campaign after leaving spectators with great impressions with his play at the World Cup competition in Brazil.
Sporting Lisbon, however, were not happy with the total amount of the player's transfer and claimed that the deal had been forced by Doyen that had pushed Rojo's exit from the team. In addition, the Primeira Liga No.2 team said that Doyen Sports had held negotiation talks with several clubs without the club's official permission, which made the contract between the team and the fund invalid.
This is not the first time when Doyen Sports gets involved in Rojo's transfer. It had helped the Portuguese team buy the defender from his previous club – Spartak Moscow and was now entitled to getting a portion of the player's transfer fee.
(Visited 139 times, 1 visits today)