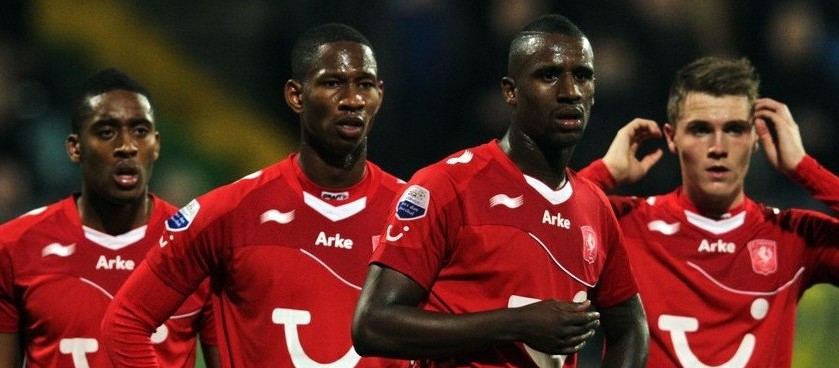 FC Twente has been banned from European competition for a period of three years by the Royal Netherlands Football Association (KNCB). The punishment came as an echo of "deliberately misleading" the Dutch football association body about a deal to sell player transfer fee rights to a foreign investor.
An official announcement was made by the Royal Netherlands Football Association on Tuesday, saying that the Eredivisie club will be officially cancelled in case that they fail to "fully cooperate" with the independent investigators that are to scrutinise the entire structure of the football club.
The football team was also imposed a fine of €45,250 and "will also not be allowed to take part in European competitions" over the upcoming three seasons. FIFA banned all third-party investments in the economic rights of professional football players, and the punishment had been accepted by the club.
According to the federation's official statement, the punishment comes as a result of the club's failure to reveal thorough details of an outside investor's ownership that could threaten the integrity of the game due to the fact that transfers are normally forced by investors in order for them to make a profit.
The Dutch football association revealed in its statement that the team of Twente, which occupies the 16th place in the Eredivisie table up to date, had "some additions in the contract" it signed with the Malta-based investment company Doyen Sports restrained. According to the federation, this is an indication that the team had deliberately tried to mislead the license commission.
The 3-year ban of the club from the European competition came as the license commission's verdict associated with the investigation of the partnership between Twente and Doyen Sports. The Royal Netherlands Football Association said that the collaboration in question was "contrary to the licensing regulations" and the professional license of the Dutch football club was revoked, unless Twente makes the decision to fully cooperate with an impartial investigation body.
FC Twente made a separate statement, too. The club said that it has no intention of appealing the decision of the association, but it shared that both the fine and the ban will be a massive hit "at the heart" of the team. The decision will surely threaten Twente's future not only in the Eredivisie, but as a whole, too.
The details of the collaboration between the football club and the Maltese company were first revealed in January 2014 and got tested against licensing regulations, but no breach were found. Further details emerged in November 2015, which made the Royal Netherlands Football Association re-open the investigation.
(Visited 101 times, 1 visits today)