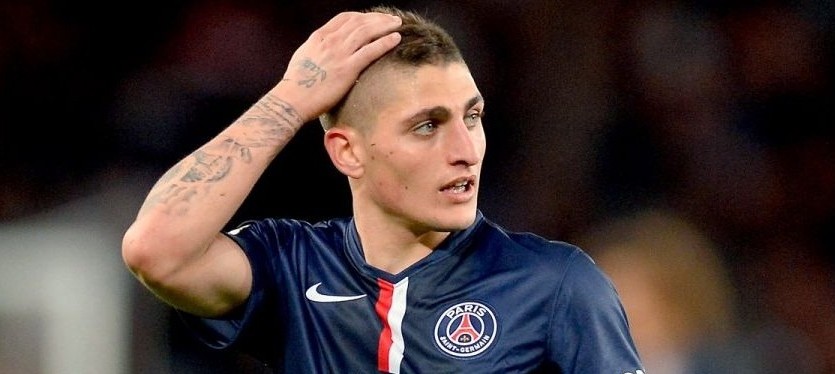 According to the agent of Italian-born Marco Verratti, the player is to sign a new contract with Paris Saint-Germain, in spite of the fact that several of the largest European clubs have been interested in striking a contract with him.
This week, the former Barcelona star Xavi Hernandez revealed that the 23-year-old midfielder would be a great investment for Barca. He also shared that Verratti discussed Real Madrid's interest towards him in November.
Verratti, who is also part of Italy national football team, was reported by media to have been attacked with contract offers by several large Premier League clubs, including Manchester United, Arsenal, Chelsea and Manchester City. However, the player's agent Donato Di Campli, suggested that Verratti would be better if he makes the decision of staying as part of Paris Saint-Germain.
In addition, Di Campli also shared that a new contract between the French grand and Verratti was being discussed. Still, the player's agent explained that the midfielder got very close to signing a deal with Napoli instead of joining the ranks of Paris Saint-Germain when leaving Pescara in 2012.
Verratti has been with Paris Saint-Germain at the time of winning three Ligue 1 titles. His contract is to expire in 2019.
Back in 2011/2012 season, Verratti was one of the stars of Pescara, along with Ciro Immobile and Lorenzo Insigne. This was the time when the team got promoted to Serie A. Then, Ciro Immobile desided to join the team of Genoa, and Insigne entered the ranks of Napoli that were also interested in signing with Verratti, but Paris Saint-Germain beat their proposal.
Verratti's agent revealed that at that time, Napoli and Pescara fully agreed on the move. However, no financial agreement between the player himself and the Club was reached, as well as an agreement over the project. Finally, Verratti was transferred to Paris Saint-Germain in 2012 and quickly managed to settle into the squad of the French grand, demonstrating excellent passing range and fantastic defensive work rate.
Earlier this week, the president of Napoli – Aurelio De Laurentiis – unveiled another reason for failing to strike a contract with Verratti. He shared that Napoli's then-coach Walter Mazzarri had decided not to risk it by depending on the young player. According to a statement of De Laurentiis published on the club's official website, he was then forced to choose between the player and the head coach who the team still owe a lot.
(Visited 65 times, 1 visits today)