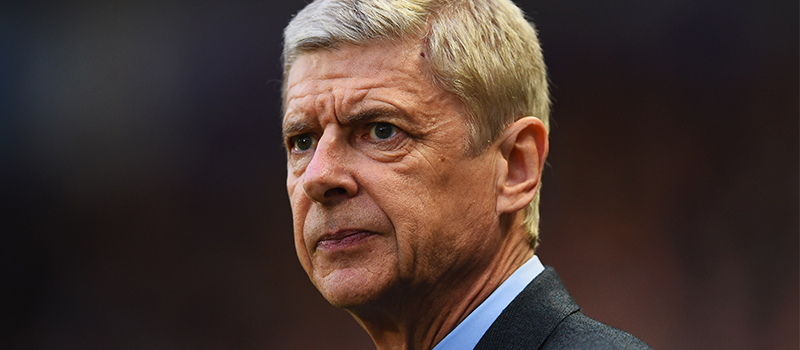 Arsene Wenger, Arsenal's manager, has revealed that he would consider some signings during the January transfer window provided that the club does not find an alternative solution to the injury crisis that has befallen the Gunners.
In point of fact, the manager admitted that he was not too keen on winter transfers, but he realizes he might have no other choice if Arsenal face another fitness blow.
Arsenal's injury crisis worsened as last Saturday Francis Coquelin suffered a knee injury during the match against West Brom. The club has confirmed that the defensive midfielder is to face a spell out. Currently, Coquelin is undergoing tests expected to determine for how long he would be out. The medical team suspected he has a ligament injury, which means his recovery will take at least two months.
Wenger was quoted as saying that he did not consider the January window to be the "ideal transfer market" but the unexpected circumstances will probably make him sign new players. Regardless, Wenger is determined to "do what is needed" in January with the aim of avoiding the setbacks the injury crisis would potentially bring about.
Wenger also added that he took pride in having a great squad before the match against Sheffield Wednesday, but the situation got worse in November when key players became unavailable.
Apart from Coquelin, six more players are currently recovering and they will not take part in the next match against Dinamo Zagreb scheduled for today. Theo Walcott, Danny Welbeck, Jack Wilshere, Alex Oxlade-Chamberlain, Tomas Rosicky, Mikel Arteta are sidelined.
Wenger said that given Francis Coquelin's injury, he will have to make a shift and let Calum Chambers play as a midfielder in the game against Dinamo Zagreb. Arsenal's manager added that the team can rely on Chambers' excellent performance as "he has been educated in that position".
As for Aaron Ramsey, he has already returned to training yesterday, but his participation in today's game is yet to be confirmed. The main reason why he might miss the match against The Blues is the lack of preparation. According to the Gunners' manager, Ramsey needed a few more training sessions and he was likely to be back for the weekend. The same applies for Oxlade-Chamberlain and Walcott but the all the other players will need some more time to recover.
(Visited 41 times, 1 visits today)