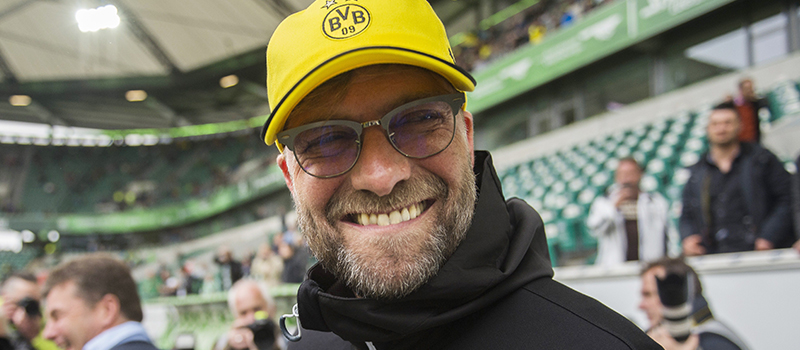 After the overwhelming victory Liverpool achieved over the Premier League leader Manchester City, Jurgen Klopp said that he had just one regret. The newly-appointed manager said he wanted The Reds to achieve such a victory at Anfield. Nevertheless, Klopp announced that this was the next challenge his team has to accomplish.
Liverpool defeated Manchester City 4-1 and Klopp encouraged his men to continue being consistent and perform even better during the game against Swansea City scheduled for Sunday.
As for Manchester City, Manuel Pellegrini defined the loss as a "collective failure".
Klopp, whose positive impact on Liverpool team has already drawn fans' attention, said: "I would love to win a game like this at Anfield." The former Borussia Dortmund manager took over the reigns of the team in October. Since then, the team has registered a loss against Crystal Palace, three draws and no victory at Anfield.
In point of fact, the victory against The Citizens was defined as a "triumph for Klopp's gegenpressing tactic". Man City, on the other hand, made quite a lot of mistakes concerning attacking and defending, not to mention the possession that was easily given up.
According to Klopp, his players' confidence is boosted and what they really needed was to believe in themselves. Despite the great victory against Man City, Klopp said that there was a lot of work to be done. He also mentioned that changing targets just because of one victory was out of the question and added that Liverpool's situation was complicated enough. Yet, he admitted that his men played really well against Man City.
Liverpool is going to face Arsenal on January 13rd when the Reds will have the chance to materialize Klopp's desire for a victory at Anfield. Meanwhile, they will play against Newcastle United, Watford, Leicester City, West Brom, West Ham, Sunderland, Southampton. Although Liverpool's chances to grab this year's trophy are too slim, they can at least secure a spot at the Champions League.
Liverpool players have also stated their support for Klopp. Mignolet, Liverpool's goalkeeper made an evaluation of the team performance against Man City and did not miss to mention the impact Klopp had on his teammates. The goalkeeper said that The Reds are determined to keep climbing up the table and added that there was an underlying reason behind Liverpool's pressing game. Mignolet admitted that the team's top priority was to perform well against top teams as last year's performance was far from what their fans expected.
(Visited 118 times, 1 visits today)