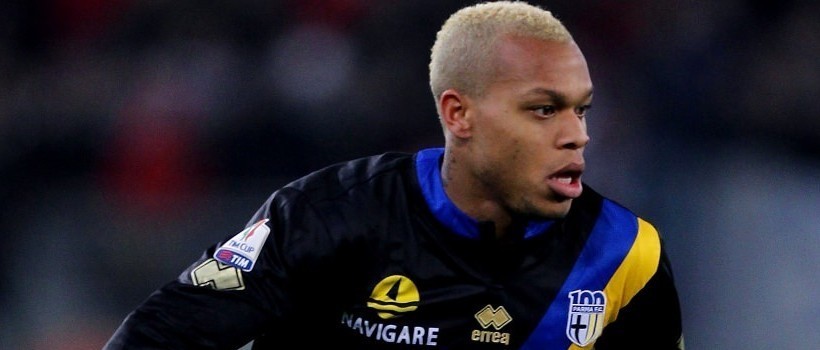 French winger, Biabiany, assisted Italy's Internazionale in their 4 to 0 win against Frosinone. It seems Inter Milan are about to return at the top of the Serie A table. The match took place at the San Siro stadium, this past Sunday.
The first half of the match was dominated by the hosts, as Biabiany helped Inter take the lead by scoring the first goal in the 27th minute of the game. Then, Mauro Icardi netted yet another goal in the second half of the match. Those were followed by two late scores on behalf of central defender Jeison Murillo and midfielder Marcelo Brozovic.
After the interval, Biabiany was close to scoring yet another goal, as he carried the ball throughout the entire length of the field and managed to pass the two defenders of Frosinone. Unfortunately, at the very last moment, he missed his chance to bag a second goal, as the ball went over the crossbar.
This is somewhat of a turning point in the career of 27-year old Biabiany, as the player has not joined his team on the pitch since September, 2014. This past summer Biabiany once again returned to the starting-line of Italy's national team.
Biabiany was forced to temporarily leave Inter, after being diagnosed with a serious heart problem. During a routine medical examination, the medical staff discovered the football player's heartbeat was irregular. It was later established he suffered from cardiac arrhythmia. At the time, Biabiany had just been transferred from Parma, but was forced to take a much needed break from any competitive activities until his complete recovery.
Over a year later, Biabiany is back on the field and netted the first goal against Frosinone. After the game had finished, the 27-year old winger expressed his gratitude towards his supportive team mates and Roberto Mancini, Inter's head coach.
Biabiany then acknowledged the difficulties, he was faced with, while off the field. He admitted that last year had been rather difficult for him, but he did his best to stay in shape and be ready, whenever his team needed him.
The winger did not shy away from expressing his admiration for fellow Inter Milan player, Mauro Icardi. Biabiany believes Icardi works well with the team, and is always at the right spot, whenever his team mates need his assistance on the field.
"[Icardi] has goals in his blood," Biabiany is convinced.
(Visited 85 times, 1 visits today)