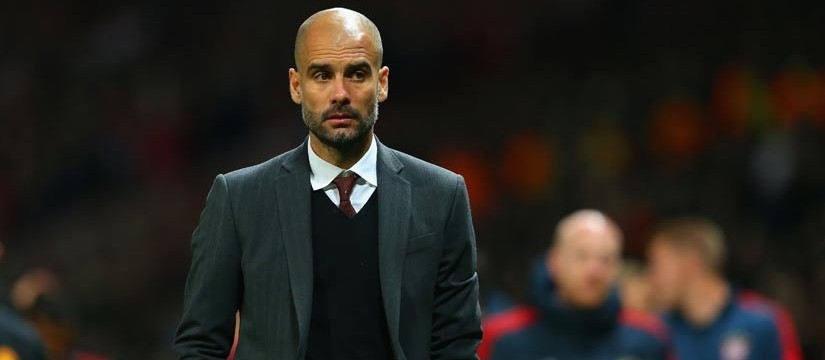 Manchester City have confirmed Manuel Pellegrini is to be replaced by Pep Guardiola as head coach at the end of the season. The Premier League club have officially announced they have signed a three-year contract with the now-manager of Bayern Munich.
The team has revealed that over the last several weeks it has had "contractual negotiations" with the current boss of Bayern in order to sign the latter for the 2016/2017 campaign. Manchester City have also explained that the contract talks came as a re-commencement of discussions that were ended in 2012.
The 45-year-old Guardiola is to replace Manuel Pellegrini, who will part ways with the English club on June 30th. According to the club's statement, their current coach supported the decision fully. Manchester City also explained that the now-coach is entirely focused on achieving his targets for the current campaign and retains committed to his goals.
In December 2015, Guardiola revealed that he would not extend his contract with Bayern Munich after the end of the season and planned to leave the German grand after the expiration date of his current contract.
There have been various rumours for Guardiola's eventual choice after the end of his tenure, and a move to the Premier League seemed one of the most probable options. In addition, the manager himself has revealed that he would consider going to England in a search for new challenges, which sparkled further speculation over which club would be his final choice.
Besides Manchester City, who have always been considered as one of the most likely choices, several other Premier League teams have been heavily linked with Guardiola's name, including Arsenal, Manchester United and Chelsea.
The English club shared they have decided to announce the contract in order to put any unnecessary speculations to an end. The now-coach Manuel Pellegrini also confirmed the news at a press conference. He explained that he would finish his tenure to the contract's original date. The manager shared that the contract had been previously signed for one more year, but this would not be a setback, since both the club and the coach could decide not to observe that clause.
Pellegrini also denied any rumours that the contractual talks with Guardiola have happened behind his back, saying that he knew of the decision a month earlier. He was appointed at the position of manager in 2013 and led Manchester City to both the Premier League and League Cup.
(Visited 92 times, 1 visits today)