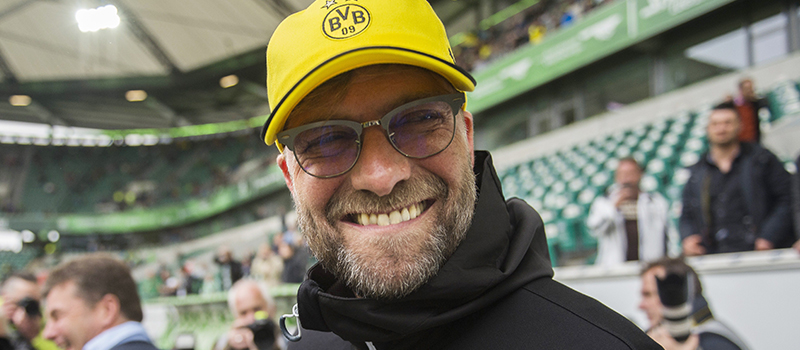 Jamie Carragher, a former Liverpool defender, has revealed that Jurgen Klopp, the current manager of Liverpool, is going to make considerable changes at the club. However, he was not going to put his plan into action before the beginning of the summer.
The German coach took the reigns of Liverpool back in October and since then, the Reds have won three matches, achieved three draws and suffered one loss under his guidance. According to Carragher, Liverpool has to undergo significant improvements in order to meet the high expectations of the club and the manager himself. That is why Klopp was going to examine the current issues and propose the necessary solutions as soon as the season is over.
Carragher commented on the upcoming changes in an interview for a reputable media and said that they are not going to take place in January as that's the time when Liverpool usually signs contracts with prominent footballers and drew Daniel Agger and Luis Suarez as an example.
He also added that he believes Klopp is more likely to implement the changes in the summer. Yet, Carragher did not deny that for the time being, Liverpool is not as good as it should be. That was the main reason why a new manager was appointed.
According to a recent poll, a great number of Liverpool fans would give their approval if two or more players join the club but Carragher remained certain that no changes are to be implemented before the end of the season. In addition, Klopp has revealed that new signings during the next transfer window are not on the agenda as he would like to concentrate on the players that are already a part of the team.
Meanwhile, it was announced that Klopp has targeted yet another Bundesliga star, namely Granit Xhaka and he is likely to join the Reds in the summer as a midfield enforcer.
Next Saturday, the Premier League season resumes and a match between Manchester City and Liverpool is scheduled to take place. It is a well-known fact that Klopp had a lot of injury worries recently, but it seems the situation is going to improve. James Milner and Jordon Ibe will most probably take part in Saturday's match against the Citizens provided that they do not suffer any side effects during the week.
Unfortunately, two key players will not participate in the match. Jordan Henderson and the striker Daniel Sturridge are yet to recover from injuries, although their condition is gradually improving.
(Visited 97 times, 1 visits today)