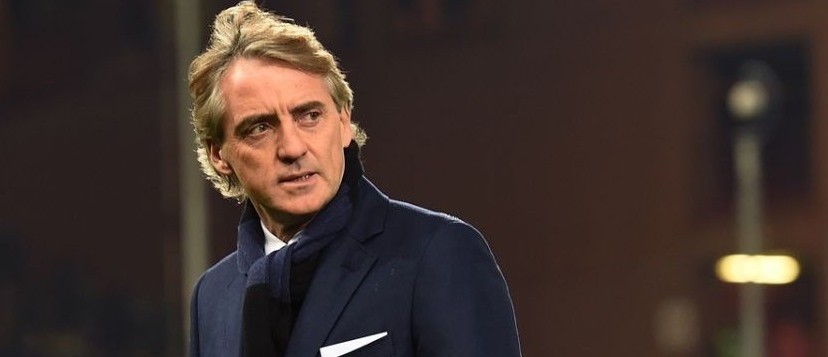 Roberto Mancini, manager of Inter Milan, came up with an apology to the club's supporters for the team's heaviest loss in Serie A in about half a decade.
Inter Milan, who slipped to the fourth position in Serie A table after the game, suffered a 3-0 defeat from their long-lasting city rival AC Milan on Sunday. The head coach himself was banished to the stands after protesting that his side were not awarded a penalty.
The squad's manager Mancini commented on the recent results of his side in a statement published on the club's website, saying that Inter Milan's performances had not been good lately. According to the head coach, his men had played well only in some matches, but the entire period had not been good for them.
The head coach also said that his side must congratulate their opponents AC Milan for the result, but he also shared his opinion that the "nature of the result" was not a proper reflection of the two club's overall form. Mancini admitted that the defeat was difficult for both the club and the fans, but the only thing his side could do now is apologise and pull themselves together.
At the same time, AC Milan's manager Sinisa Mihajlovic praised his squad for the victory on Sunday and described the win as the greatest experience in his entire career as a head coach. The Serbian said that the victory over his side's long-lasting enemy felt like the "greatest joy" he had experienced since becoming a manager.
Sinisa Mihajlovic also expressed his hope that the club would be provided with the chance to "get revenge" on several teams over the second half of the current campaign. The truth is that his team started the season in a poor manner, so the victory over Inter Milan on January 31st was not enough to buoy them any further than the sixth position in Serie A.
The poor performances provoked discussions if the coach is the right man for the job. He, however, claimed that he had given his absolute best to strengthen the club's positions.
After the 3-0 victory on Sunday, Mihajlovic also commented on his rival's manager, Mancini, saying that the Italian's apparent strength was a weakness. According to the AC Milan's coach, the fact that Mancini has got such a large number of options in his squad could make it harder for him to pick a team that is able to deal with their opponents. In Mihajlovic's opinion, the less changes made within the team, the better.
(Visited 79 times, 1 visits today)