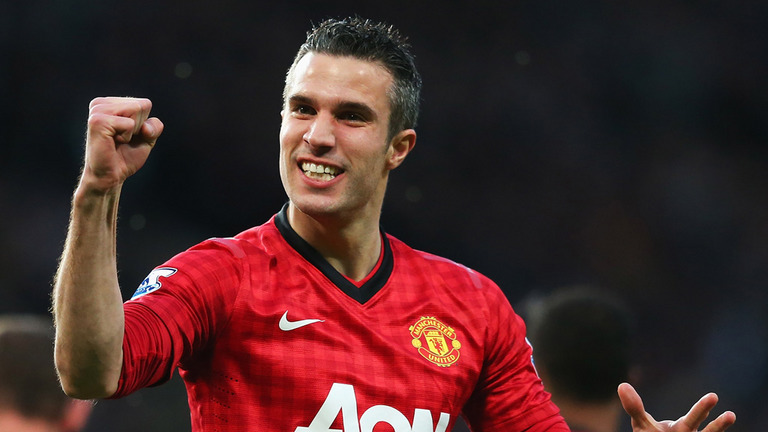 Back in the summer, one of the most prominent footballers, Robin van Persie, left the English Premier League and since then, he has been trying to find a club he would be happy with. However, the former Man United and Arsenal striker did not succeed in his venture.
After leaving the Old Trafford, van Persie joined the Turkish Fenerbahce but unfortunately, he did not manage to ensure a regular place in the team. As a result, the Dutchman confessed that he was not happy with his stay at Fenerbahce. He went on to say that he was definitely unhappy for riding the bench despite being in an excellent form and absolutely prepared to play for 90 minutes.
According to Turkish media, Fenerbahce chairman, Aziz Yildirim has already considered van Persie's replacement. Rumour has it that Fenerbahce is going to bid for the Brazil striker Fred and his current club, Fluminense, might accept a bid of £5million.
In case the deal is closed, van Persie will have to return to Feyenoord, the Holland club he made his debut at.
After spending the most part of his youth career at Feyenoord, the former Man United and Arsenal ace made a total of 61 senior appearances in the Eredivisie and scored 15 goals. He spent three years playing in the Eredivisie but his impressive skills captured the attention of Arsene Wenger, who actually gave him the green light to becoming a superstar. Back in 2004, van Persie left the Eredivisie to join Arsenal and spent 11 years at top class English clubs. He became known as one of the best strikers on a global scale and won two Golden Boots with Arsenal and Man United, respectively.
During 2011-12 season, when van Persie was a part of Arsenal, he scored 36 goals but he refused to extend his contract with the Gunners. He joined Man United instead and scored a total of 26 goals for the Red Devils.
However, the arguments between van Persie and Man United's manager, Louis van Gaal, made the superstar accept a transfer to the Turkish Fenerbahce. At the end of the day, it seems the former English Premier League striker has made the wrong decision. Keeping in mind the current complicated situation, the chances for van Persie to rejoin Feyenoord during the next transfer window in January are pretty high.
(Visited 102 times, 1 visits today)