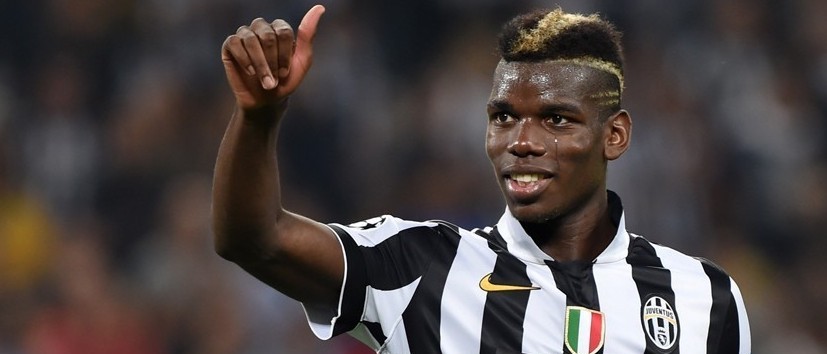 Juventus' head coach Massimiliano Allegri has criticised the performance of the 22-year-old midfielder Paul Pogba regardless of the fact that his side managed to beat Atalanta 2-0 on March 6th. The team's boss said that the French literally "stopped playing" after he picked up a yellow card over the first half of the game.
The young player picked up a yellow card in the 43rd minute for fouling Atalanta's defender Rafael Toloi. Although Juventus eventually won the game and beat Atalanta hard thanks to Andrea Barzagli and Mario Lemina's goals, their boss commented on Pogba's performance.
He said that the midfielder allowed the booking to affect him in a way that he lost his concentration and focus over the second half of the game and "basically stopped playing." Allegri criticised Pogba, saying he is a player who could really make a difference in case that he is more focused on what is happening on the field.
The boss of Juventus also commented on the overall performance of his side, saying that his men had a good start and a good first half. He also added that the squad made some mistakes in their choices when it comes to passing after the break, but explained that in his opinion the last 30 minutes of the game should have done better.
Massimiliano Allegri assessed the approach to the game, saying that The Old Lady did it well and the players moved the ball around well. Of course, he explained that his side could have found the back of the net more than they actually did and shared that they suffered a bit after their play deteriorated in the last half an hour.
Apart from criticising Pogba, Allegri shared his satisfaction with the fact that the 34-year-old veteran defender Andrea Barzagli managed to score the opening goal for Juventus. He also praised Mario Mandzukic's play and especially his headed pass from a corner kick. Allegri described Barzagli as one of the best players on the ground, who normally stays back to protect his team-mates when they go up for a corner or free-kick.
According to The Old Lady's boss, defence is quite important, especially considering the fact that his side currently have three more points in comparison to Napoli, but they also have 10 goals less than them. He also added that the squad is different than the Juventus of last campaign.
Currently, Juventus occupies the first position in Serie A table. They are only three points ahead of the runner-ups SSC Napoli. The team of Roma are now third, with a total of 56 points on their record.
(Visited 206 times, 1 visits today)