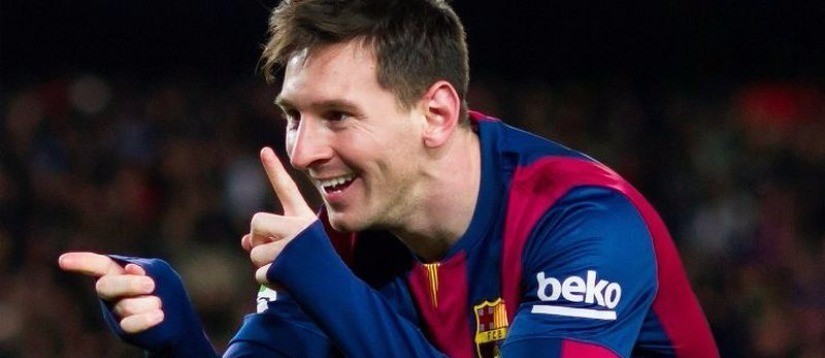 Barcelona's manager Luis Enrique has described working with his side's star Lionel Messi a "privilege" after the 3-1 victory over Sporting Gijon on February 17th. The Spanish grand's head coach also revealed that he does not feel concerned with the difficulties faced by the Blaugrana from the penalty spot over the current campaign.
Two of the goals were scored by Messi, while Barcelona's third one was netted by Luis Suarez. The latter had also a penalty saved by the goalkeeper of Sporting Gijon in the 62nd minute of the game. Manager Luis Enrique said that Suarez' miss did not frustrate him at all.
The Blaugranas head coach also commented on the overall performance of his side, saying that his men had been calm until the penalty, when they had actually lost control. According to Luis Enrique, the squad had netted a "good goal" on the counter-attack, and the transitions had been flawless.
Currently, FC Barcelona occupy the first position in La Liga table, while struggling Sporting Gijon are 16th.
The 28-year-old Messi managed to score two goals in Barcelona's victory over Sporting Gijon and became the first player who has scored 300 goals in La Liga competition. The striker has netted 301 goals in a total of 334 games, which have put him ahead of Atletic Bilbao's Telmo Zarra and Real Madrid's Cristiano Ronaldo. Zarra had 277 appearances in the competition with 251 goals scored, while 31-year-old Cristiano Ronaldo has netted the ball 246 goals in 224 La Liga games.
Messi scored his first La Liga goal on May 1st, 2005 against the team of Albacete. It took him 154 matches to score his first 100 goals in the competition, which came on November 20th, 2010. Then, the next 100 goals came in only 81 games, with the 200th goal for Messi being scored on January 27th, 2013 against Osasuna. The last 100 goals until the record 300th goal took the striker 100 matches.
According to overall statistics of Messi's goals, the striker has netted a total of 439 goals up to date. As already mentioned, 301 of them have been scored in La Liga, while 80 goals came in UEFA Champions League matches. Messi has scored 39 goals in Copa del Rey games, another 11 in the Spanish Super Cup competition and netted the ball 5 times in the FIFA Club World Cup. He has also scored 3 goals in the UEFA Super Cup competition.
(Visited 70 times, 1 visits today)