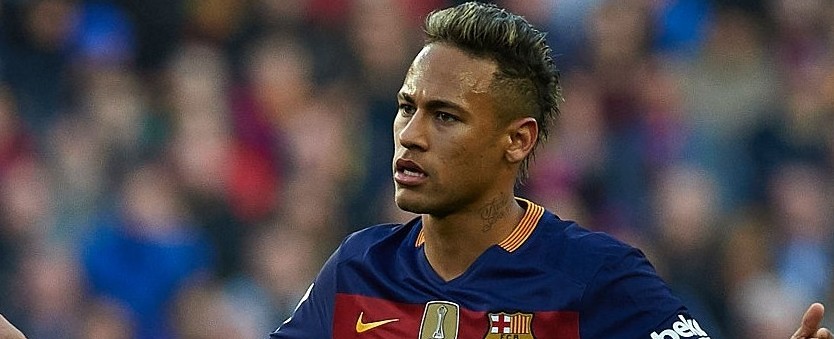 The defender of Barcelona Javier Mascherano has shared that Neymar should stay at the Spanish grand in case he would like to be classified as the best player on a global scale. According to Mascherano, Barcelona is the perfect team for Neymar in order for the latter to realise and develop his potential and technical skills.
Neymar's team-mate, who also plays at the Argentina national football club, said that he would normally avoid discussing any personal matters of his comrades, but he insisted that the young forward feels quite comfortable in Barcelona.
This was exactly why Mascherano insisted that the striker should stick to his current side in case he would like to become the best football player in the world in the future. According to Neymar's team-mate, adapting to Europe could be difficult, but the young striker did that very well in Barca.
The future of the 24-year-old striker have been focused by various media as it became the subject of a lot of rumours in both English and Spanish sports media. There have been reports that the forward would prefer to move to another team, as his name has been intensely linked with Premier League's Manchester United or La Liga's Real Madrid.
According to speculations, both teams are willing to pay the €190-million release clause of the player and offer him a massive salary in order to make him ink a contract.
The current deal of Neymar with Barcelona is to expire in 2018, but considering the young player's fantastic performances and excellent skills, he could be offered a pay rise the the Spanish No.1 club. The striker has been facing some difficulties due to ongoing legal battles concerning his 2013 transfer from Santos to Barcelona.
The contract talks of the 24-year-old striker have been already planned, but it seems they have been put on hold until the investigations of Neymar's transfer are finally resolved.
According to media reports, the president of Real Madrid Florentino Perez has promised Neymar's father to help in the investigations in an attempt to persuade the player to join his side at the Santiago Bernabeu Stadium.
Javier Mascherano also commented on the financial and transfer issues that have been problematic for the Spanish club lately, saying that these matters had never affected neither himself, nor the rest of the Barcelona players when it had come to their performances on the pitch.
In addition, the Argentinian praised manager Luis Enrique for his work, saying the head coach had been doing a great managerial job at Barcelona, especially considering the fact that he had succeeded in taking the best advantage of the club's front three – Lionel Messi, Luis Suarez and Neymar.
(Visited 106 times, 1 visits today)