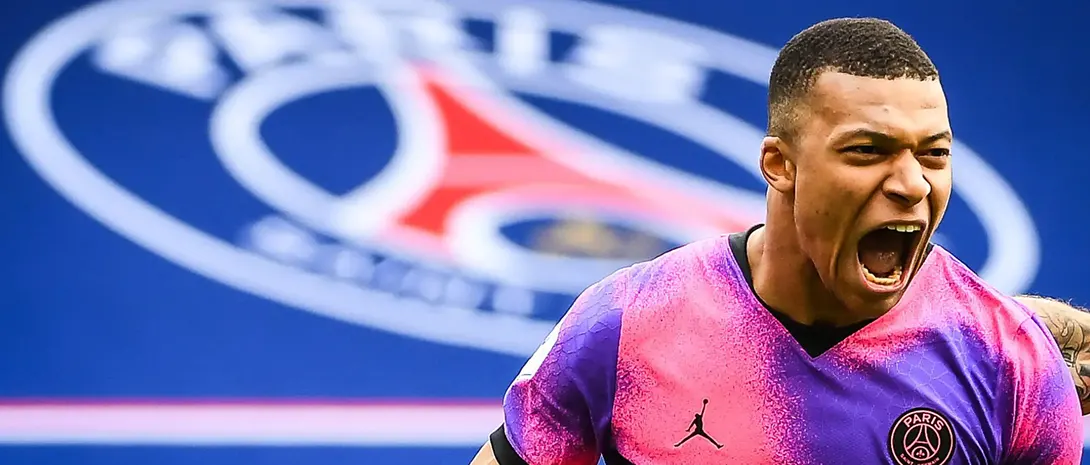 Key Takeaways:
Kylian Mbappe's potential contract extension discussions with Paris Saint-Germain may include a 2024 exit clause, impacting Real Madrid's hopes.
Liverpool emerges as a potential alternative for Mbappe due to his admiration for Jurgen Klopp and potential offer considerations.
FA's interest in hiring Pep Guardiola as the next England manager after Gareth Southgate's tenure is noteworthy.
Chelsea eyes Brentford's Ivan Toney for a January approach, while missed opportunities affect transfer decisions for the club.
Jadon Sancho's potential move to Chelsea in a swap deal with Manchester United's Marc Cucurella is speculated.
Napoli's Khvicha Kvaratskhelia, linked with Liverpool, raises eyebrows due to contract delays and potential Salah replacement rumors.
Emerging star Martin Zubimendi from Real Sociedad could attract Arsenal's interest in a January transfer.
The world of football transfer speculations continues to buzz with intriguing possibilities. In this update, we highlight some of the most talked-about developments making rounds in the transfer sphere.
Mbappe's Contract Dilemma: Discussions between Kylian Mbappe and Paris Saint-Germain concerning a contract extension are underway. The talks have raised eyebrows due to potential implications, including a 2024 exit clause. This development could significantly impact Real Madrid's aspirations.
🚨NEW: Kylian Mbappe would be tempted by a move to Liverpool. – @lequipe pic.twitter.com/VZ0Ix9325K

— – (@JoshLFC1909) September 5, 2023
Liverpool's Surprising Opportunity: Despite early talks between Mbappe and PSG, Liverpool is emerging as an alternative destination. The French star's admiration for Jurgen Klopp and a potential offer could sway his decision, adding a new layer to this transfer narrative.
England's Potential Managerial Shift: The Football Association (FA) has shown interest in recruiting Manchester City boss Pep Guardiola as the next England manager once Gareth Southgate steps down. If realized, this move could reshape the landscape of English football leadership.
Chelsea's Forward Focus: Chelsea's sights are set on the January transfer window, with discussions surrounding potential targets heating up. Among them, Brentford's prolific striker Ivan Toney has piqued the club's interest, potentially leading to a significant signing.
🚨 Chelsea considered signing Jadon Sancho this summer but were concerned about his mentality and mindset so they signed Cole Palmer instead.

(Source: @ChrisWheelerDM) pic.twitter.com/OfCANQKQVS

— Transfer News Live (@DeadlineDayLive) September 5, 2023
Chelsea's Missed Opportunities: Chelsea faced last-minute twists on the transfer front. A failed attempt to secure Club Brugge's Antonio Nusa was due to a decision by left-back Ian Maatsen to opt out of joining Burnley permanently.
Swap Deal Speculation: Manchester United's Jadon Sancho was offered to Chelsea in exchange for defender Marc Cucurella. The possibility of a swap deal adds an intriguing twist to ongoing transfer discussions.
Liverpool's Potential Salah Successor: Napoli's Khvicha Kvaratskhelia, one of the lowest-paid players in the squad, has prompted speculation about a Liverpool move. Delays in contract discussions and potential ties to replacing Mohamed Salah fuel the rumor mill.
Surprising no one went for Martin Zubimendi. Such a good player! Liverpool needs to pay attention.

— InsideTransferz by Gio Zanetti (@InTrasferimenti) September 2, 2023
Emerging Star's Transfer Prospects: Arsenal may enter the fray for Real Sociedad's rising talent, Martin Zubimendi. While long linked with Barcelona, Zubimendi could see Arsenal's interest in the January transfer window.
Stay tuned as the football world continues to evolve, offering new twists and turns in the realm of transfer news.
(Visited 16 times, 1 visits today)