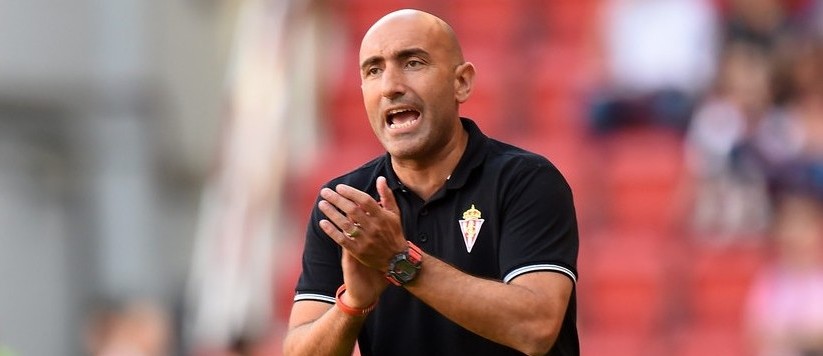 The manager of Sporting Gijon – Abelardo Fernandez – has insisted that his friendship with Barcelona's Luis Enrique would not be an issue when his side face the Spanish grand that he described as probably the best of all time.
The acquaintance and friendly relationship between the two of them dates back to the time when both Fernandez and Enrique were at Sporting Gijon as eight-year-olds. Then, they were also brought into the club's first team at the same time, before becoming colleagues at Barcelona and Spain national football team.
Until now, when they are expected to meet each other for the first time as coaches in a match that is to take place at El Molinon on February 16th. The match is considered as a unique opportunity for Barcelona to extend the gap between Barcelona and the now-runner-up Atletico Madrid to six points. Currently, Barcelona occupies the first position in the competition's table with a total of 57 points on their record.
An eventual victory at El Molinon would see the current La Liga No.1 team expand their lead. Despite the fact there are still 14 games to play before the end of the 2015/2016 campaign, such a considerable advantage would undoubtedly boost Barcelona's self-confidence and help them face the upcoming challenges on their way.
The team of Sporting Gijon, on the other hand, is at the 16th position in La Liga to date.
Abelardo Fernandez has commented on his relationship with Luis Enrique on a news conference before the Wednesday match. He said that in the past, the two of them did not even considered the possibility to play for high-qualities such as Barcelona, Real Madrid or the Spain national football team.
The manager of Sporting Gijon also insisted that his friendship with Enrique would not affect in any way his side's performance. He said that he puts the interests of Sporting Gijon first and would defend them as Luis Enrique would do the same with Barcelona's interests.
He also utterly denied the chance of Barcelona's squad being tolerated in any way and promised that his side would give their best in order to make things difficult for Lionel Messi and company. Still, he described the current leader in La Liga as probably "the best team in the world" of all time.
According to Abelardo Fernandez, the Wednesday game would be a nice one. He shared that he felt really excited from his side's upcoming game against Barcelona and revealed he would be glad if he was able to play against a team of real stars such as Lionel Messi, Luis Suarez and Neymar.
(Visited 348 times, 1 visits today)