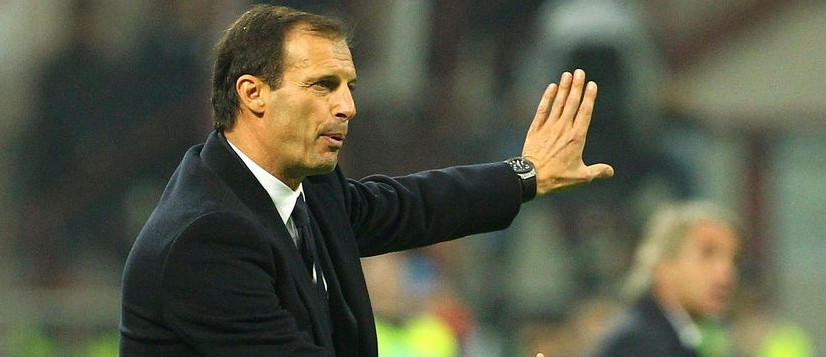 The manager of Juventus – Massimiliano Allegri – has shared that there is "nothing" to media reports that have been linking his name with a move to Premier League's Chelsea. The Italian head coach, has been rumoured as the eventual successor of Guus Hiddink at the Stamford Bridge, who has been appointed at the position at an interim basis.
The 48-year-old Allegri, who has both AC Milan and Juventus to the Serie A title, has turned down speculations that he may be considering to join the ranks of the Blues, who are currently the reigning champions in the Premier League.
Allegri said in an interview for a reputable sports media at a youth tournament on Tuesday that he could not either confirm or deny these rumours as he has not been considering such a step. He shared that these matters are "over and done with" up to date, and once again insisted that he is not willing to comment on something that simply does not exist.
Massimiliano Allegri also explained that he is entirely focused on getting his current club to the end of the 2015/2016 campaign. He said that he would give his best in order to help Juventus win "some silverware."
Earlier on Tuesday, the former coach Giovanni Galeone commented on Allegri's situation and revealed his belief that the Juventus boss would prefer to leave his current side in order to take the managerial position at Stamford Bridge if provided with the opportunity.
Galeone also said that he would do the same thing if it was for him and described Allegri as one of the five best football managers in the world up to date. According to him, the Italian should leave The Old Lady for the Blues, as the offer from Chelsea is absolutely fantastic.
Juventus currently occupies the second position in Serie A table. The Italian club have managed to win 17 of their last 18 matches in all competitions. A two-point gap separates Juventus from the current leaders in Serie A competition – Napoli, whom they are expected to face on February 13th.
Juventus are also part of the last 16 of the Champions League competition. Their first game in the last 16 round is on February 23rd, when they are to face the team of Bayern Munich. About a week later, on March 2nd, Juventus are to face the team of Inter Milan in their second game of the Coppa Italia semi-final.
(Visited 73 times, 1 visits today)