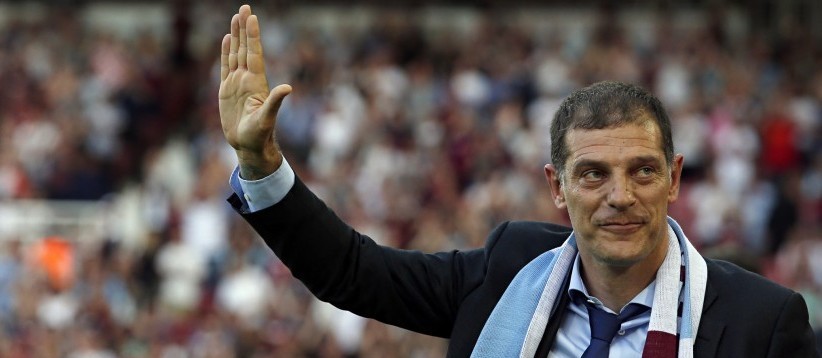 The head coach of West Ham United – Slaven Bilic – said that the extra-time 2-1 victory against Liverpool on February 9th was one of the best games of his side's entire history. The game was part of the FA Cup fourth-round replay and headed for penalties.
The winning goal was produced by Angelo Ogbonna, who scored his first goal for West Ham in the 121st minute of the match. Manager Bilic also commented that the late win of the latest cup tie would make the Tuesday match a long remembered one, especially considering that his side managed to complete a rare double over the team of Liverpool in the Premier League.
The manager admitted that he had a great time at the game, which would surely go into history of West Ham United as one of the club's greatest matches ever, regardless of its importance. According to Bilic, his men deserved the victory and he praised their performance, saying he is really proud of what they did on the ground.
The fantastic collaboration between Dmitri Payet and Ogbonna was what sealed the victory for West Ham. The free kick of Payet was headed by Ogbonna to send their club's supporters to heaven, as the goal came in literally the last minute of the match and cemented the win.
The 28-year-old midfielder Dmitri Payet would be offered a new contract by the Premier League club only seven months after they first signed him. The information came out in the media amid rumours that an unnamed Chinese club had made a £38-million transfer bid for him.
Manager Bilic commented on the player's situation, saying that the club intends to sort out the contract issues with the midfielder as soon as possible, but explained that the most important moves for his side are the ones on the pitch. The head coach also shared that West Ham must do everything possible in order to keep their best players as part of the squad.
The team of West Ham United F.C. are to leave Upton Part at the end of the current campaign, and unfortunately, it would probably be hard for them to recreate the atmosphere at the Olympic Stadium.
The club currently occupies the sixth position in the Premier League table. Its next two Premier League games would be the ones against Norwich City on February 13th and Sunderland on February 27th. On February 21st, the club is to face the team of Blackburn in the fifth round of the FA Cup competition.
(Visited 188 times, 1 visits today)