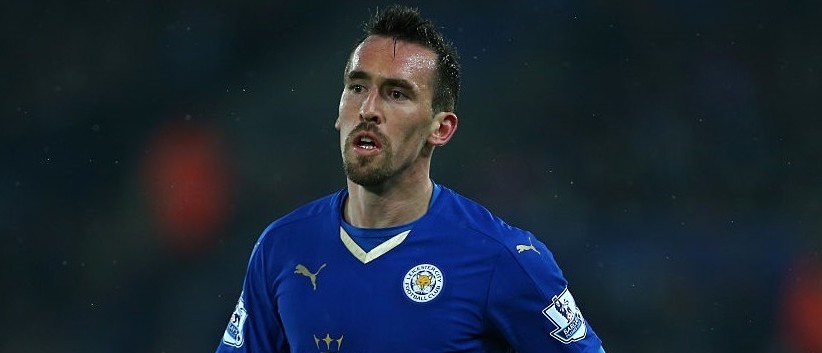 Austria international Christian Fuchs has shared his belief that Leicester City must push their strengths to the limits for the remaining part of the season in order to get an opportunity to win the Premier League title.
The English club expanded the gap between them and the runner-ups at the top of the Premier League table and are now 5 points ahead Tottenham Hotspur, who occupy the second position in the table. They managed to beat the team of Manchester City on February 6th and kept their positions thanks to the 3-1 victory.
After they managed to beat both Liverpool and Manchester City, Leicester City are now to travel to Arsenal that currently occupy the third place in Premier League. The match is scheduled for February 14th. On the other hand, only 13 matches are left there for The Foxes to play, so they should really give their best in case they want to keep their lead.
The 30-year-old defender Fuchs said that he was very happy for his side's success so far. He called the 3-1 victory over Manchester City almost unbelievable and explained that the squad need to go to the limit in order for them to keep their position in the Premier League table in case they want to win the title.
Leicester City have become one of the major favourites for winning the competition title for the first time in their history over the current campaign after their victory over Manchester City. The manager of the club – Claudio Ranieri – denied any talks over winning the title, so the defender emphasized on the fact that the word "title" simply does not exist at the King Power Stadium up to date. The player, however, shared that his side should not be happy with their achievements over the 2015/2016 campaign so far.
The player also explained that the most important thing for his side's coach was to play well. Fuchs revealed that Leicester City are both ambitious and hungry for winning, and would like to play great football regardless of ill pieces of advice to be satisfied with what they had already achieved.
Tottenham Hotspurs, Arsenal and Manchester City are the other favourites who are to clash in the race for the Premier League title. According to Fuchs, the other three clubs have more pressure when compared to The Foxes, but he still believes that there are a lot of opportunities for all of them to get to the first place, especially considering the fact that there are still 13 matches to go.
(Visited 88 times, 1 visits today)