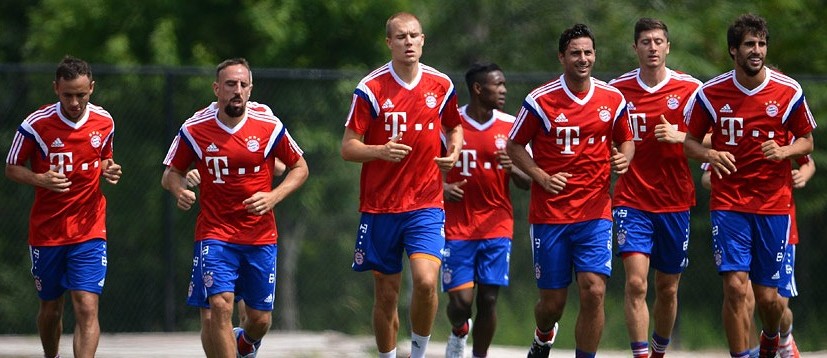 On Wednesday, Bayern Munich officially confirmed a new sponsorship deal with Doha Airport (HIA). The news comes amid the recent criticism the German grand has been put under due to links with Qatar.
According to the Bundesliga No.1 club's statement, a deal between the club and Doha Airport has been signed with the Qatari airport. Doha Airport is currently operated by Qatar Airways, which on the other hand is completely owned by the government of Qatar. This is exactly the reason why the German club has been strongly criticised recently.
The Chief Executive Officer of the German club Karl-Heinz Rummenigge commented on the deal, saying this partnership is "an important step" in his side's "internationalisation strategy." He also spoke on the matters regarding recent criticism in his official statement published on the club's website, saying that promoting social projects and making a dialogue over important socio-political matters is part of the cooperation between the two parties.
The foreign minister of Germany – Frank-Walter Steinmeier – also commented on the partnership deal between the Bundesliga No.1 club and Qatar Airways. He shared that objectively speaking from a foreign-policy point of view, there are no obstacles for the agreement to be made. The foreign minister also said that the deal concerns only specific business relations between Bayern Munich and the Qatari companies are concerned, as Qatar are a large investor in Germany up to date.
Some media reports revealed that the team of Bayern Munich are about to get "several million euros" from the agreement, which is to provide the airport with the chance to feature on advertising boards within the club's Alianz Arena Stadium.
The sixth straight winter training camp of the Bundesliga No.1 club was held in Doha in January this year. The partnership between the German grand and the Qatar Airways has been not only scrutinized, but also put under massive criticism not only by media and politicians, but also by the team's supporters. However, Bayern Munich rejected disapproval by saying there was "no political statement" concerning them holding a training camp in Qatar.
Qatar has been recently put under close monitoring and evaluation due to human rights issues, and especially the ones that concern migrant workers in the country. As said by the German foreign minister, Qatar is one of the biggest investors in Germany to date. The country holds a total of 15.6% of the local car manufacturer Volkswagen, which on its turn owns stakes in Bayern Munich through the company's subsidiary Audi.
(Visited 61 times, 1 visits today)