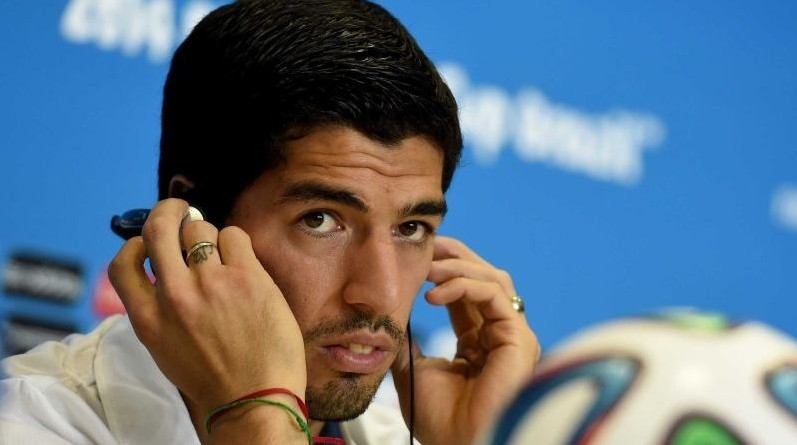 Barcelona Striker Luis Suárez claimed that he would not target Sergio's injured shoulder. He also expects that Real would not target Messi's injured knee.
Barcelona is playing against Real Madrid this weekend on Saturday. The match is of great significance for both teams and it surely will be a tie.
Both Spanish clubs have injured players and they are all running against time to ensure that their key footballers will be in good shape for the league game.
Ramos, 29, performed an overhead-kick at the game against Sevilla, which caused a dislocation of his shoulder. He did not participate at the Spain's Euro 2016 qualifiers against Luxembourg and Ukraine. However, he will not miss the game against Barca. He will get a pain-killing injection in order to play at the league game.
On the other hand, Messi, 28, has been out of the field since the 26th of September, because he suffered an injury. The top player of Barcelona tore his left knee's ligament at the game against Las Palmas. He missed the World Cup qualifiers with Argentina. However, he is recovering very well. Messi is in better shape and is getting ready for the game at Bernabéu. It is not decided whether the Argentinian star will play at the league game. The club will confirm it in the end of the week.
The match is expected to be intense. Despite that Suárez does not think that Messi and Ramos would be targeted at Bernabéu on Saturday. Barcelona will put pressure on Ramos, as Real Madrid will on Messi. However, he said that he would not be looking for Ramos' shoulder. Suarez also believes that players from the opposite team would not be looking for Messi's knee, as well.
"We are fellow football players and we do not want to hurt anyone."
Messi is a player that any team would want on their side, because he is a footballer that makes a difference. Suárez added that they were not sure whether Messi would play or he would stay on the bench. The injury of the Argentinian star was serious and could cause damage in the future. The medical team and the coach have the last word.
Barcelona has a lead with three points over Real Madrid at the La Liga. They won three of four games against Benítez's men. Real achieved a 3-1 victory over Barca at the Bernabéu last year. This was the debut game for Suárez.
Suárez said that playing at Bernabéu was special and significant. He added that it had been good to begin his career at Barca there, even though they had lost.
(Visited 67 times, 1 visits today)