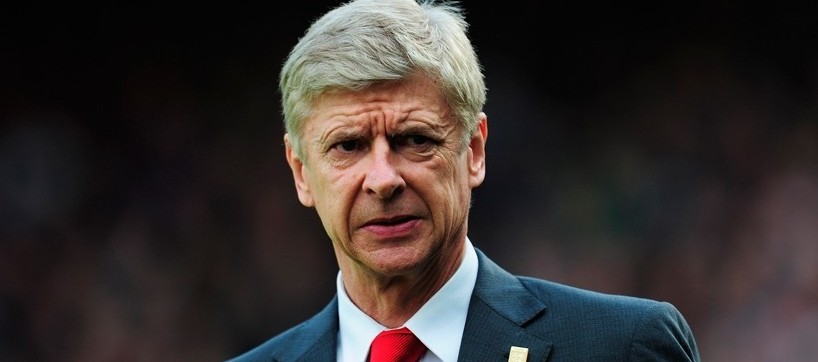 The Chief of the UK Anti-Doping Nicole Sapstead has called for a meeting with Arsenal's manager Arsene Wenger over the latter's concerns about doping use in football. According to UKAD's chief executive, the talk could play an important part in improving the discredited anti-doping system in Russia and help it run some testing programmes.
UKAD's chief confirmed that the organisation has been considering to sign a contract in order to help Russia re-establish its doping laboratories in the light of the country's suspension from athletics.
Sapstead revealed she would be glad to have a meeting with Wenger in order to discuss the matters of doping problems in football. She, however, refused to present any more details on the case and said she preferred not to reveal whether there are any specific concerns on the matter.
UK Anti-Doping chief also said it would be "foolish" for anyone to think any sport is currently immune to doping. According to her, "there is a lot to be gained" from activities related to drugs in the sports world, so a lot of things do not feel right.
The move of UKAD's chief comes after the great doping scandal in athletics that occurred in 2015. As a result, Russia has been imposed a ban from all athletics competitions on allegations of widespread doping.
In 2015, the head coach of Arsenal expressed his opinion on the "drugs in football" topic and revealed his belief that there are major doping issues to be concerned about when it comes to football. Arsene Wenger, who is the longest-serving head coach in the Premier League, has been trying to prompt drug testing in football for a long time.
The drug regulations of UEFA have been strongly criticised by Wenger in November 2015 after the midfielder Arijan Ademi was imposed a four-year ban for failing a test after Dinamo Zagreb's victory over Arsenal in September. The team of Dinamo, however, were not expelled from the Champions League competition.
Wenger has recently returned to the subject, as he called for UEFA to do more blood tests on players, because football world had also become an arena of doping abuse. UKAD's chief, on the other hand, called for more investments to be made by sport and governments in doping preventions, instead of constant criticism towards organisations such as the one she has been currently heading. She also asked all athletes to report any eventual wrongdoings they have suspicions of.
(Visited 145 times, 1 visits today)