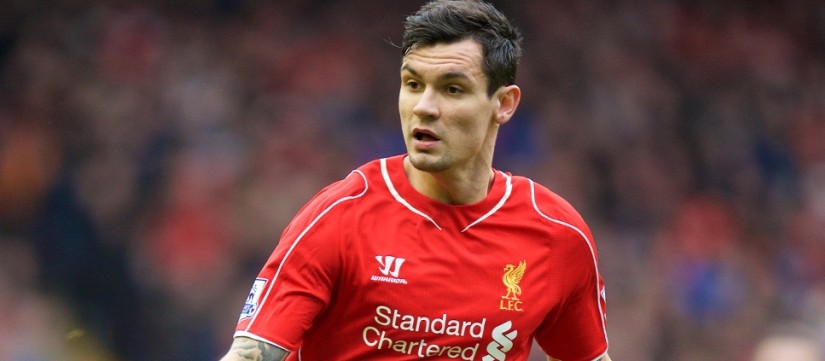 Dejan Lovren has announced that he is close to returning to his side after suffering a hamstring injury. According to the player's statement, his recovery is progressing well, which makes him optimistic about his recent return to Liverpool.
The 26-year-old defender shared his hopes that he would be fit "this week". However, he refused to put an exact date on his return to the Premier League club, because he said he would not take the risk "for one or two games", rushing back to the field too soon.
Lovren also shared he was delighted to claim Liverpool's Player of the Month award for December after featuring in a total of six games in three different competitions. The defender had a great merit in helping his club end the month with three victories, two draws and only one defeat.
At the beginning of the week, Liverpool's head coach Jurgen Klopp revealed that the player had the chance to become available for his side's game against Manchester United that is scheduled for January 17th.
Lovren suffered a hamstring injury over the first half of Liverpool 1-0 defeat over Stoke City in the Capital One Cup semifinal on January 5th and has been greatly missed at the field, especially considering the fact that the squad has been amid a real injury crisis. The defender's fellow centre-backs Mamadou Sakho, Kolo Toure and Martin Skrtel have also been spending their time sidelined due to health problems.
The four of them did not take part in the FA Cup match of the squad against Exeter City that took part on January 8th. This forced manager Jurgen Klopp to recall Tiago Ilori from loan in order to make his debut for the club. The head coach also chose to pair Ilori and the left-back Jose Enrique, with the latter making his first senior appearance at the field in a year.
The health issues within the team have stripped the squad off some of its best players, laving them quite short at the back.
The recent injury crisis made Liverpool's manager take some measures and fill in the gaps in the squad, because players' health problems have left him literally with no fit centre-backs. Although no transfers were planned over the January window, the club signed Steven Caulker on loan from Queens Park Rangers in order to help Klopp boost his side's defence amid the club's match against Arsenal on January 13th, which ended with a 3-3 draw.
If the prospects of Lovren to get better soon turn out to be true, Klopp may soon have him back at the field to share the load.
(Visited 53 times, 1 visits today)