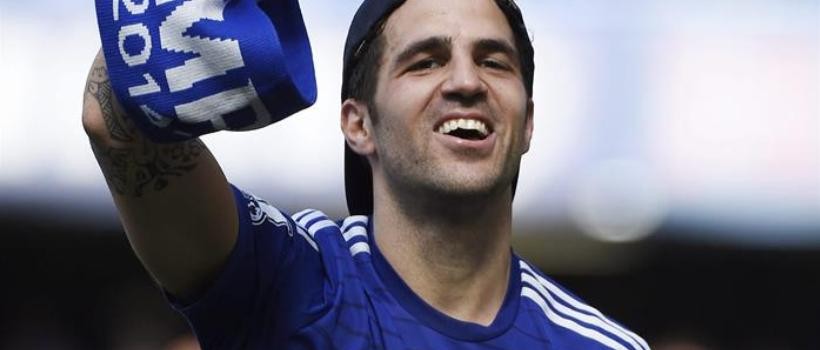 Cesc Fabregas, Chelsea's central midfielder, has recently admitted that the overall performance of his club at the beginning of the season had a terrible impact on him. Fabregas reminded about his performance last Friday when the match between England and Spain took place and the Spaniards scored two goals against England and the match finished 2-0.
Fabregas' outstanding performance in the Friday's friendly match came at the best possible moment. People familiar with the matter, know that he was defined as one of the most disappointing players of Chelsea, which made Mourinho drop him for the last two games against Liverpool and Stoke City, respectively.
During the match against England, Fabregas had a total of 119 touches, a milestone, which no other player managed to achieve. Phil Jones was a runner-up with a total of 49 touches. However, bearing in mind the terrible defence during the battle for the Barclays Premier League crown, his performance in Alicante was incomparable to his domestic season.
Fabregas confessed that he was deeply affected by these factors and added that he was constantly re-considering the complicated situation and trying to put the pieces together. The playmaker went on to say that apart from his family, football was the other thing he cannot live without. When his football affairs go into the wrong direction, he is not happy. Fabregas also said that Chelsea is used to being a winner and although the current season was not successful, he promised to bring the former glory of the team back.
Fabregas hurried up to disapprove all speculations related to his arguments with Chelsea's manager Jose Mourinho. The midfielder confirmed that he supports the manager and believes he actually deserves that.He also added that a top priority of all players is to score for Chelsea and explained that even if they are not in a top form, they remain in favour of the manager.
Those who keep themselves informed about Chelsea's unfavourable position are convinced that Diego Costa's form had a great contribution to the Stamford Bridge club problems.
Costa, who was formerly playing for Atletico Madrid, joined Chelsea during the last season and became an invaluable asset for Mourinho's team. However, Costa's performance is terrible as compared to what he did during the previous season.
Fabregas admitted that the striker plays a critical role during each and every match and added that even if your team is excellent in defence and plays really well, it all comes to scoring goals and achieving results that justify what footballers do on the pitch.
(Visited 99 times, 1 visits today)