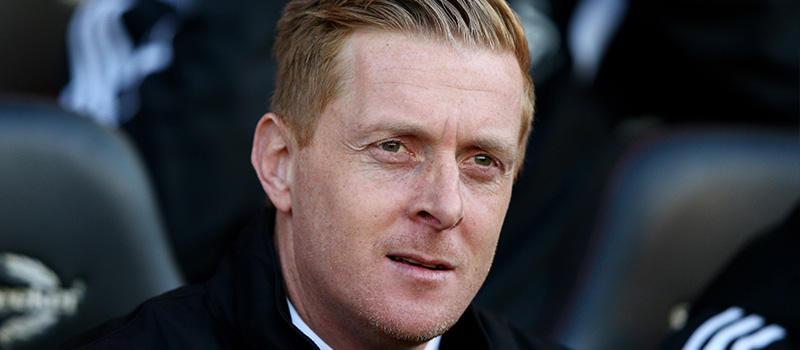 Mere hours after the announcement that Swansea City is to part ways with Garry Monk, the club officials revealed that they have already started looking for Monk's replacement.
Yesterday, representatives of the Welsh football club said that they have decided "with a heavy heart" to sack the current Swansea manager. Monk's team has had a terrible performance during the season and they are currently ranked 15th in the Premier League standings. The Swans managed to register only three victories out of 15 games. They are in danger of facing the relegation zone and all issues that have befallen the club were attributed to Monk's poor management.
Huw Jenkins, the Swansea City Chairman, was quoted as saying that he hopes to find an experienced manager, who would be a good fit for the club, as soon as possible. Rumour has it that Brendan Rodgers, who was in charge of the team between 2010 and 2012 is to return to Liberty Stadium, but no official statement on the matter has been released so far.
As for Monk's departure, Jenkins said that the club was reluctant to part ways with him but the bad performance of the players over the last couple of months and the fact that they allowed a total of 5 defeats and 7 draws speaks volumes of Monk's inability to handle the club affairs.
Yet, Jenkins did not miss to mention the great success the Swans achieved during the last season under Monk's guidance. They secured an 8th place in the Premier League standings and had a total of 56 points. The Chairman went on to say that bearing in mind last season's excellent performance of the team, nobody would have predicted that they would be at such an unfavourable position right now.
Jenkins emphasised that the decision concerning Monk's dismissal was made after careful consideration of the situation and pointed that the club needed to move forward and the appointment of a new manager was an essential part of that process. In conclusion, he wished Monk success in all his future endeavours and thanked him for his contribution to the team development.
Garry Monk has been a part of Swansea City for more than a decade. He joined the team back in 2004 and made a total of 270 appearances for the Swans. Upon Michael Laudrup's departure in February 2014, he took over the reins of the team. At that time, the Swans were too close to the drop zone, but Monk managed to remedy the situation. However, the fantastic performance of his squad did not last long and although they had a strong start to the season, players' form dramatically dropped off, which resulted in Monk's dismissal.
(Visited 75 times, 1 visits today)