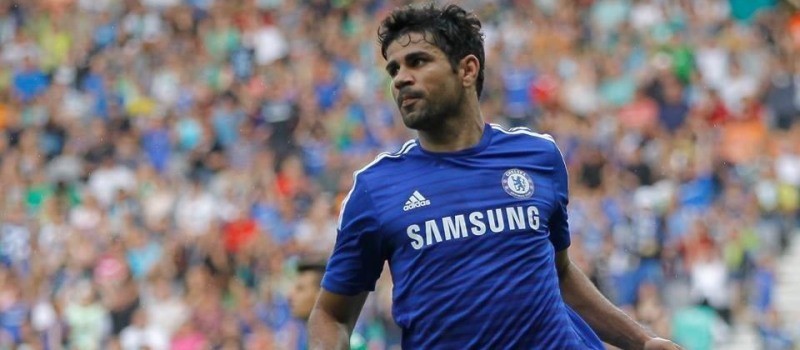 Diego Costa, the current striker of English Premier League club Chelsea, has dropped a hint about his eventual return to Atletico Madrid. He said that he supported his former club and commented on his current struggles at Stamford Bridge.
Costa admitted that he should not have allowed emotions to outweigh logic and declared last month's arguments with Jose Mourinho a mistake. Yet, Costa confirmed that he and Chelsea's manager get along really well. However, he did not deny the rumours that he might re-join his former club, Atletico Madrid.
Costa said that he could not predict as to whether he would become a part of Atletico's squad but drew Filipe Luis' move as an example, which created speculations that he might follow his former teammate. The striker said he remains an avid supporter of the Spanish club and wishes them all the best.
He also added that throwing the bib at Mourinho was an impulse beyond his control and reluctantly admitted that this is not the best season he has had and referred to his own performance and the goals Chelsea scored in general. Yet, the disagreements with Mourinho intensified the rumours about Costa's imminent departure from Stamford Bridge.
Back in July 2014, Diego Costa left Atletico Madrid and joined Chelsea for the transfer sum of £32 million but he has been demonstrating quite a poor performance lately. The striker managed to net only four goals during the season and he admitted that the two retrospective bans given to him by the Football Association came as a disappointment and deeply affected him.
According to Jose Mourinho, the biggest challenge his striker has to face is regaining his self-belief. Mourinho said that Costa's performance would have been much better if he was more confident. Yet, he added that the striker has demonstrated a good attitude and movement, which was an indication of the positive outcome of the situation.
During the game against Porto, Costa was once again in the spotlight as he deliberately tripped Iker Casillas and was given a yellow card for that. In point of fact, fans flooded the social networks with comments that Costa was lucky to escape with a yellow card only.
The striker himself commented on the matter and said that the accident was just a joke between them, but the national team captain got a bit angry. Costa confirmed that he had no problems with Iker and asked what his benefit from making troubles with the captain would be.
(Visited 94 times, 1 visits today)