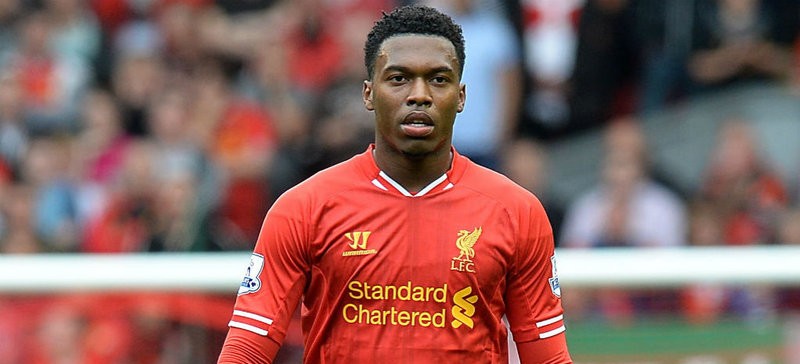 The manager of Liverpool – Jurgen Klopp – has announced that striker Daniel Sturridge is to undergo a scan on a foot problem. The player was expected to appear on the Europa League match against the team of Bordeaux that was scheduled for Thursday. However, the new injury ruled him out of the clash.
Sturridge, who is now 26, has scored 42 goals in a total of 70 appearances with the Liverpool outfit. He joined the team after leaving Chelsea in January 2013.
The Liverpool striker has been facing certain difficulties when it comes to his physical condition lately, as he endured a really frustrating time considering unpleasant injuries. Sturridge has taken part in a total of three games over the season and in seven games since October 2014 due to foot problems. He has found the opponent's net only twice this season, at the time when Liverpool managed to defeat Aston Villa in a 3-2 Premier League home win on September 26th.
The striker, who is also part of the England national football team, not only missed the beginning of the season, but also underwent a hip surgery towards the end of the last campaign. Unfortunately, the surgery was not the only setback on Sturridge's way to getting better. The player sustained a knee injury right before the Liverpool's game against Tottenham on October 17th. This was the first match of the team under head coach Jurgen Klopp.
He was due to become part of Jurgen Klopp's selection for the game against Bordeaux, especially considering the fact that he was sidelined at Manchester City on Saturday. Sturridge was really hoping to make a long-awaited return after suffering a knee injury that has kept him on the bench since October 4th.
Now he was reported to have suffered an unspecified problem with the foot over the afternoon shooting practice. Daniel Sturridge has been sent for a scan after he complained of discomfort in a foot. When asked for more information on the injury, Liverpool's head coach Klopp explained that he does not know much about the situation because it happened "after training". He also shared that there is currently no news, which basically means that they would have to wait.
The Reds currently occupy the 9th position in England's Premier League table. They are also taking part in the Europa League, where they managed to defeat Bordeaux 2-1 in the Thursday game.
(Visited 103 times, 1 visits today)