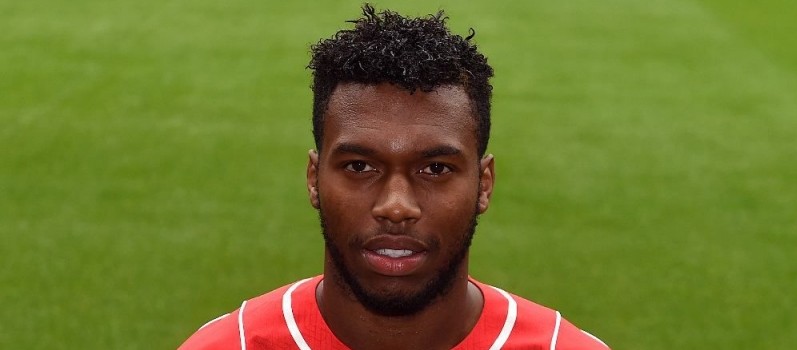 Daniel Sturridge, Liverpool's striker, announced that he was in an excellent form and he was absolutely prepared for the game against Manchester City that is to take place the upcoming Saturday.
Sturridge has not played since October when he suffered a knee injury before the match against Tottenham. During his long-term absence, the club has experienced a major change. The new manager, Jurgen Klopp, was appointed, but Sturridge is yet to play under his guidance. The striker returned to training this week and said that he was "fit and ready to go" despite his injury. He also added that he expects to have a great time during the match and added that overall, he enjoyed working with the new manager.
Sturridge said that according to him, the Premier League is the most competitive league and the latest results throughout the division just come to prove of that statement. He also added that he was really glad to see his team achieving a great victory over Chelsea. Although the result against Crystal Palace was a huge disappointment, Sturridge was quoted as saying that the most important thing was to move on. When asked about his opinion concerning the next Premier League champion, Sturridge said: "It's up for grabs this season, there isn't a real favourite. It will come down to who can be the most consistent."
Despite his announcement that he is in an excellent form, Liverpool fans are not too convinced that Klopp is to let Sturridge play against Man City. In point of fact, the manager is more likely to adopt a risk-averse approach towards the striker and ease him back in order to prevent further injury issues.
The medical condition of Sturridge and the way he reacts to the intensive training is to be monitored by the Liverpool medical team. As mentioned above, Klopp is not likely to put him in a danger of another injury.
According to the striker, The Reds can benefit from an unsettled top-tier provided that they perform really well during the matches.
The Reds are going to face a great challenge during the match against Manchester City. At the beginning of November, they suffered a loss against Crystal Palace. On the other hand, if Manchester City manages to defeat the Reds, this can be a major step towards winning this year's Premier League trophy.

Currently, The Citizens are level on points with Arsenal and the latter is considered a strong contender for the title. As for Liverpool, the club is ranked 10th in the Premier League standings, but Sturridge's return is expected to help The Reds move forward.
(Visited 80 times, 1 visits today)