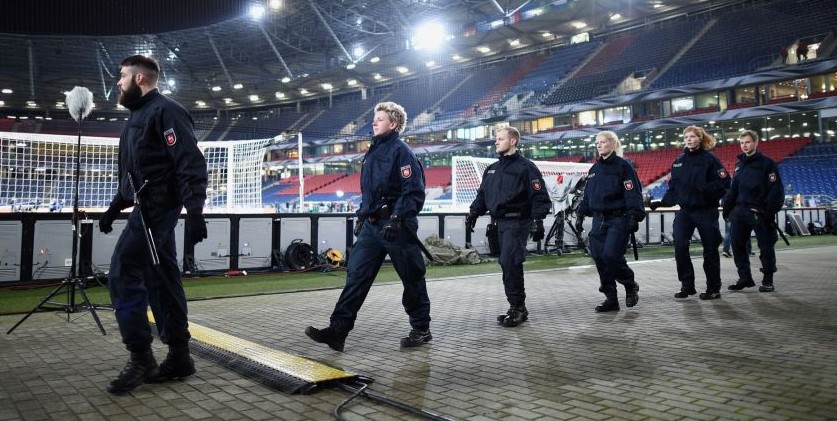 Tuesday's friendly game between Germany and the Netherlands was called off shortly before it was scheduled to start, because of a bomb threat at the stadium of Hanover. The announcement was made as fans were coming to the HDI Arena.
The police president Volker Kluwe reported that there had been a strong evidence of a planned bomb attack at the stadium. Therefore, the football fans were requested to go home as quick as possible, but without panic.
Thomas de Maizière, Minister of the Federal Interior of Germany, said that the game had been cancelled on his recommendations. He told at the news conference that the level of danger had become higher as the game approached and he could not have put anyone at risk.
He deeply regrets for cancelling the game, because everyone was looking forward to it. De Maizière said that it had been a hard decision to be made, but after all his main priority had been to protect people.
Part of the train station of Hanover was closed, because the police investigated an object of suspicion.
There was a massive police presence outside the streets of the HDI Arena and inside the stadium. The civil force was equipped with machine guns. The whole stadium and the area around it were searched by the German police officers.
Initially, the Germans did not want to proceed with the game, because they were playing against the French in Paris, when the terrible terrorist attacks happened. The coaches, players and staff spent the tragic night in the changing rooms of the French stadium and left for the airport the next morning.
However, the German National Football Association among with the coaches and players decided to go ahead with the friendly match in order to show unity with France. But 90 minutes before its start, the match was cancelled.
"It's a sad day for German football", said Reinhard Rauball. The German footballers were under a police protection. They left the city through different means. The Dutch flew back to the Netherlands.
The Associated Press agency confirmed that there had been a serious evidence of a bomb threat outside the stadium. Fortunately, it was all clear. Boris Pistorius, Lower Saxony Interior, reported at the news conference that explosives had not been found and no arrests had been made. The rumours of the bomb threat were not confirmed.
Stefan Schostok, mayor of Hanover, said he trusted the police that they had made a justified and fair decision. "If a threat situation exists, then those steps must be taken."
(Visited 73 times, 1 visits today)