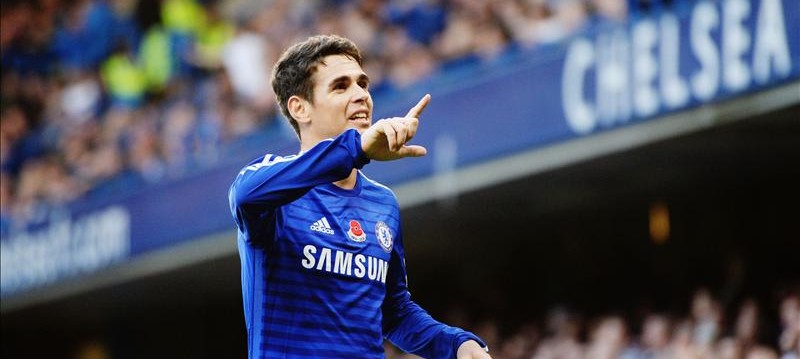 Juventus shows considerable interest in signing Southampton's striker Graziano Pelle and Chelsea's midfielder Oscar dos Santos Emboaba. The possible transfer can be explained by Juve's disappointing start this season. Both the team and their general director Giuseppe Marotta are eager to retain their Scudetto title.
Pelle, who started his career in Serie A, signed his ₤8 million deal with Southampton last year. Daily Mail recently wrote, the Italian's contract with the Saints expires in about 18 months and he may not be provided with another opportunity to play for a major league team. Furthermore, the striker has expressed his desire to return to his home country. Although Pelle claims to be content with his current position in the Premier League, he plans a future return to Italy, but hasn't specified exactly when this is to happen.
Last week, the 30-year old striker spoke about the decline of Serie A. However, he believes at the moment, there is a significant improvement, and Serie A is about to regain its status of one of the world's best leagues. While he misses Italy, as he shared, he is content with his current position at Southampton.
Juventus has displayed a great amount of interest in transferring yet another Premier League player, namely the 24-year old Oscar dos Santos Emboaba, better known as Oscar. At the moment the Brazilian plays for Chelsea, as an attacking midfielder. Reportedly, the Old Lady has been eyeing Oscar for quite some time, as the midfielder hasn't been the first choice of current Chelsea manager, Jose Mourinho, as of late. What's more, this summer Juve's manager, Massimiliano Allegri, has expressed his admiration for Oscar.
Officials from the Italian football club are reported to be in London at the present moment, to discuss the transfer of Juan Cuadrado, as they intend to make his loan permanent. This past summer, Cuadrado signed a season-long deal with the Scudetto champions. The Colombian player made a brilliant start with the Italians, as he netted one goal and assisted two others in his last two games. Now Juventus is eager to keep him permanently.
While being in London to discuss Cuadrado's permanent move, Juventus' representatives did not miss their chance to enquire about the possible transfer of Oscar. However, no deal has been sealed yet. Oscar's 2012 transfer from the Internacional, cost the Blues about ₤20 million. If they're provided with a tempting offer, Chelsea may concede to sell their Brazilian midfielder. As for Southampton, they are unlikely to agree to sell Pelle.
(Visited 58 times, 1 visits today)