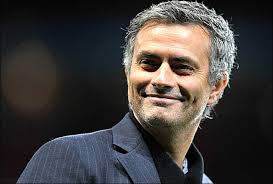 Manchester United have mainly been linked with Real Madrid star Alvaro Morata but now reports suggest that the Red Devils are interested in another Los Blancos star in the form of Mateo Kovacic.
According to Diario Madridsta, Jose Mourinho has asked the Old Trafford club to secure the signing of the 23-year-old versatile midfielder from the European Champions.
The Spanish source have suggested that the Red Devils have told Kovacic that he will get his current wages doubled if he opts to move to Old Trafford this summer.
Kovacic's current contract with the Spanish giants will expire in 2021 and he is earning £100,000-a-week (Star). This means that United are prepared to agree a deal that will make him earn around £200,000-a-week ($260,000-a-week).
Also Read: 4-2-3-1: Manchester United's Probable XI with Matic and Morata
The above mentioned wages should attract the Croatian star but as per the provided Diario Madridsta link, he wants to stay and even Real Madrid want to keep him as well because they believe that he is the perfect long term replacement for Luka Modric.
Mateo can effectively play as a central/defensive midfielder and also as an attacking midfielder if needed. Last season, he started 19 league games for Madrid, scored 1 goal and provided 3 assists.
Back in March, even Tottenham were linked with the former Inter Milan star and Mirror mentioned that his contract has a release clause of 21.8million pounds ($28million).
(Visited 94 times, 1 visits today)