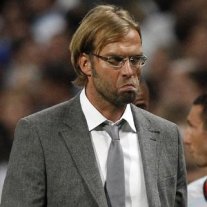 Liverpool want to sign a new midfielder in the summer transfer window and Naby Keita has been in the lime light for quite some time.
Earlier in the day, we covered a report (via BBC) claiming that the Merseysiders are ready to break their club transfer record to sign the 22-year-old Guinean international, who is rated around 70 million pounds ($91million).
An interesting story on the subject has been told by Ed Malyon, who works for the Independent as a Sports Editor.
He told BBC 5 Live that Leipzig want to hold onto the African star but keeping him will mean that the German club will have to face certain risks. He claimed that Keita has a release clause of 48 million pounds, which could be activated next summer.
Also Read: Contact Made – Liverpool Must Secure $32.4million Star Signing
Ed said that if Leipzig play good enough next season and Keita performs well then it will not come as any surprise if Bayern Munich opt to sign the midfielder by activating the release clause. Over the years, we have seen Bayern sign top quality players from the Bundesliga clubs.
Therefore, Malyon thinks that Leipzig are tempted to sell him (abroad) this summer but Liverpool have to splash a fee worth 70 million pounds to secure his signature. He added that the player wants to move to Anfield as well.
"From what I understand the player is keen. The player wants to move to Liverpool."
Moreover, Ed claimed that Naby is a "very impressive" player (BBC) but also stated that his price tag is way too high. In your opinion, should Liverpool pay 70 million pounds to secure his signature.
(Visited 61 times, 1 visits today)