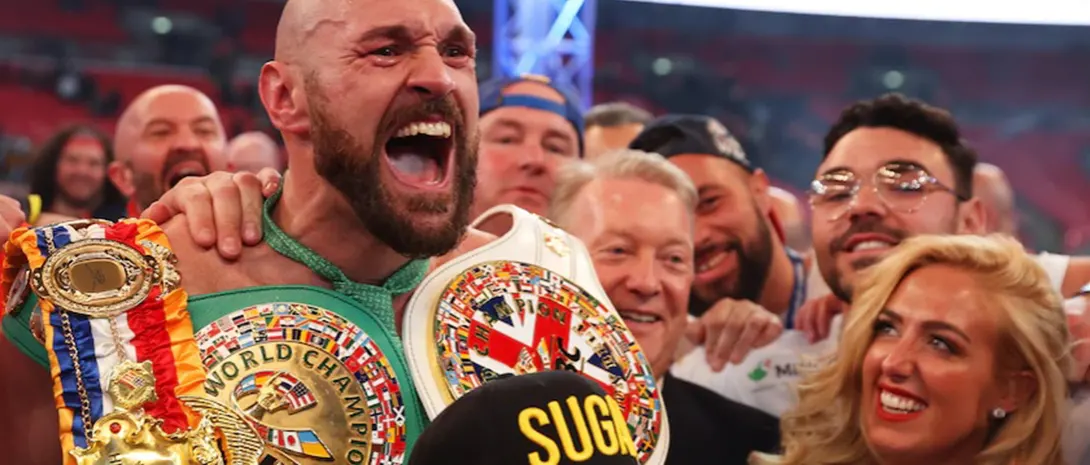 Key Takeaways:
Roy Jones Jr expresses disinterest in a heavyweight bout between Tyson Fury and Daniel Dubois.
Jones Jr prefers to see an undisputed clash between Fury and Oleksandr Usyk.
He believes a fight between Dubois and Fury would not be competitive.
Controversy surrounds the Usyk vs. Dubois fight, with Dubois claiming he was cheated due to a low-blow call.
Roy Jones Jr's Take on the Heavyweight Scene
In the world of boxing, opinions on potential matchups can be as fierce as the punches themselves. Former boxing legend Roy Jones Jr recently weighed in on a potential showdown between heavyweight giants Tyson Fury and Daniel Dubois, and his perspective adds an intriguing layer to the conversation.
Roy Jones Jr. was a BAD BAD manpic.twitter.com/SVH9gsbZDw

— Roots of Combat (@RootsOfCombat) August 31, 2023
Preference for Fury vs. Usyk
Jones Jr made it clear that he has little interest in witnessing a clash between Tyson Fury and Daniel Dubois. His reason? He's eager to witness an undisputed clash between Fury and the current WBA, WBO, and IBF unified heavyweight world champion, Oleksandr Usyk.
He praised Usyk's unbeaten record and expressed a belief that Dubois wouldn't present a competitive challenge to the WBC heavyweight champion, Fury. Jones Jr made his stance unequivocal, stating,
"We don't wanna see Dubois fight Fury; we know Fury gonna kill the boy."
Controversy Surrounding Usyk vs. Dubois
While Jones Jr favors the Fury vs. Usyk matchup, it's worth noting that the Usyk vs. Dubois fight had its share of controversy. In the fifth round, Dubois attempted a body shot that sent Usyk to the canvas, but the referee ruled it a low blow.
Dubois later claimed he was "cheated" out of a world champion title and his promoter, Frank Warren, submitted an appeal to have the fight declared a "no contest" and to secure a rematch.
BREAKING: Oleksandr Usyk's team have told Sky Sports that Daniel Dubois has a "0% chance" of successfully appealing against the result of his knockout loss 🇺🇦🥊 pic.twitter.com/EcoaoGpBqW

— Sky Sports News (@SkySportsNews) August 28, 2023
Jones Jr, however, attributed the controversy to the referee's call and the nature of boxing itself. He acknowledged that the shot might have been borderline and that referees have the discretion to make such calls. In his view, it's a standard part of the sport. Jones Jr noted that both fighters had their trunks positioned higher than they should have, contributing to the referee's decision.
In the world of heavyweight boxing, where anticipation and debate run high, Roy Jones Jr's insights provide a unique perspective on the matchups that fans eagerly discuss.
(Visited 9 times, 1 visits today)