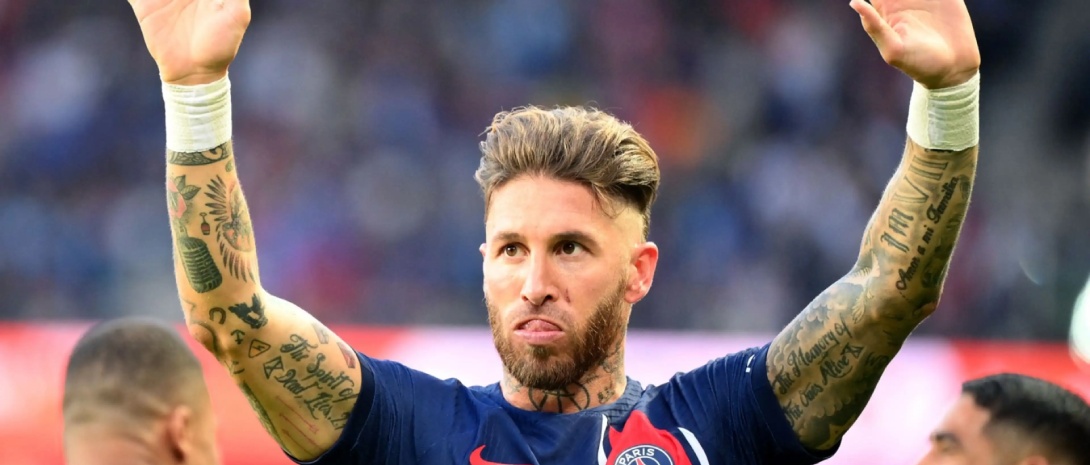 In an astonishing twist of fate, the football world is abuzz with the news of Sergio Ramos's monumental decision. After an 18-year journey that carried him far and wide, the veteran football maestro has rebuffed the allure of Saudi Arabia to embark on a sensational return to the very heart of his legacy—his former club, Sevilla.
The Road to Reunion: Key Insights
A Verbal Agreement of Homecoming: According to well-connected sources including Fabrizio Romano, Sergio Ramos has achieved a verbal accord that will reunite him with Sevilla. This marks a profound turning point for both the player and the club.
From Paris to Andalusia: At the age of 37, Ramos is currently a free agent, having parted ways with Paris Saint-Germain in July. Amongst competing offers, including enticing overtures from Saudi Pro League side Al-Ittihad and clubs within the Turkish Super Lig, he has chosen to pen his return with Sevilla.
Roots at Sevilla's Academy: Ramos's football odyssey commenced at the hallowed grounds of Sevilla's academy, where he honed his skills and carved his identity. Before his €27 million transition to Real Madrid in 2005, he notched 49 appearances for Sevilla's senior squad.
The Name He Made: However, it was under the banner of Los Blancos that Ramos's name resounded worldwide. Gaining fame through his heroic exploits at Real Madrid, the Spaniard's journey saw him amass 22 trophies before a recent spell at Paris Saint-Germain.
A New Chapter at Home: Despite his prolific association with Real Madrid, Ramos is preparing to script a new chapter of his narrative in his homeland, choosing Sevilla for his thrilling next adventure.
Sevilla's Verbal Agreement: The culmination of this remarkable choice is captured in reports confirming a verbal agreement between Ramos and Sevilla. The ink is nearly dry on a short-term deal that heralds his imminent return.
Patience Pays Off: The decision to choose Sevilla over other options was marked by a period of anticipation. Ramos refrained from accepting the security of other offers, waiting for the prospect of a Sevilla offer to emerge—a decision that has now come to fruition.
A Storied Journey Revisited: Ramos's journey will come full circle, as he revisits the club where he made his senior debut back in February 2004. Departing as the most expensive Spanish defender in history to join Real Madrid, he's poised to forge a new legacy.
Return to Familiar Territory: While club president Pepe Castro once deemed Ramos an unlikely option, fate has realigned. The ex-Real Madrid captain's return to Sevilla appears imminent, marking an unexpected twist.
Real Madrid's Struggles: Meanwhile, Ramos's former team, Real Madrid, finds themselves in a dire situation within La Liga. Occupying the rock bottom position, their initial three fixtures have yielded no points, underscoring the impact of Ramos's absence.
As Ramos prepares to don the colors of Sevilla once again, football aficionados brace for a return that intertwines history with the present. The decision to forsake lucrative options in favor of a heartening homecoming exemplifies the emotional currents that underlie the grand tapestry of the beautiful game.
(Visited 43 times, 1 visits today)