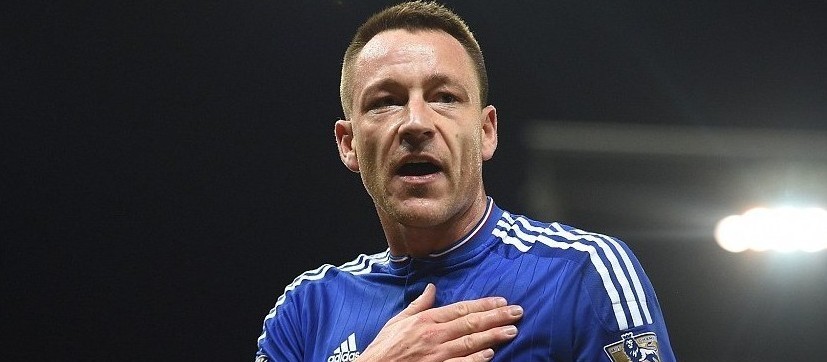 Chelsea forward Willian revealed his standpoint about the future career endeavours of his team-mate John Terry. According to Willian, Terry was, without a doubt, a great team asset, but now his departure from Stamford Bridge seemed almost certain.
Terry has been a part of Chelsea's squad since 1998. Up to now, he has made more than 500 appearances for the Blues and led them to four Premier League trophies. During the last term, the 35-year-old captain took part in all Premier League matches of his team.
However, Chelsea do not seem keen on the idea of extending his contract, which is due to expire in the summer. A few weeks ago, Terry admitted that he was distressed by the uncertainty over his career. What is more, he shared with journalists that he did not believe in the "fairytale ending" of the story regarding his contract extension.
As for Willian, he said Terry was one of the greatest players who have ever been a part of Chelsea and admitted that the captain was deeply respected by all team-mates. He also added that he was happy that he had the opportunity to play side by side with such a talented player like Terry. Yet, he reluctantly confessed that despite Terry's desire to remain a part of Chelsea's squad, he will most probably not be given that opportunity.
Guus Hiddink, the interim boss of Chelsea, also commented on the matter and said that Terry has acted prematurely by announcing his departure before all details were figured out. In point of fact, last week's announcement of Hiddink fed fans' hope that the club might eventually hand a new deal to the captain and the two parties will come to an agreement before the end of the season.
However, Willian, who has also performed pretty well this season, said he expected Terry's contract to be terminated. If his prediction is materialized, this will be the end of Terry's 21-year stay at Stamford Bridge. Willian did not miss to wish his teammate best of luck in his future endeavours as well.
Terry's fans also seem discontent with the uncertainty and expressed their support for the captain in the social networks. According to them, it would be absolutely unfair to let him go given the fact he has dedicated his career to the club.
Some of them reminded about the scandals that took place off the field but admitted that while on the pitch, he has always been giving his best. Having said that, he now appears to be not good enough for Chelsea's liking. Fans settled down around the idea that it would be a disgrace if Chelsea do not extend his contract and defined him as a source of inspiration for both his team-mates and Chelsea's supporters.
(Visited 56 times, 1 visits today)