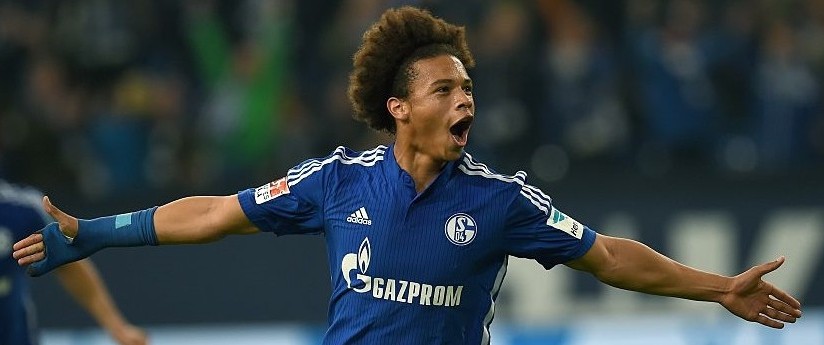 Clemens Tonnies, Schalke 04 supervisory board chairman, has commented that he expects Leroy Sane to remain as part of the German football club regardless of the intense rumours that linked the player with other clubs such as Manchester United and Barcelona.
The 20-year-old attacking midfielder has been praised as one of the most desired players in the Bundesliga over the last several weeks. A number of elite football clubs have been reported by sports media to be tracking Sane. The Germany second-tier RB Leipzig have already confirmed that they are interested in attracting the player to their ranks.
There have been various rumours about an eventual €37-million release clause in Sane's contract that is expected to become active in the summer of 2017, but his current side have turned down such speculations for the 2016 summer transfer window. In January, the player's father also commented on the situation, saying that Sane would make the choice for the future on his own in the summer, but there have been some media reports that the midfielder has been considering to leave Schalke at the end of the current campaign.
Although the 20-year-old player has been rumoured to be interested in going to the Premier League, there have been other speculations, sayin he would prefer joining either Barcelona or RB Leipzig. According to rumours, a total of €200 million would be given to Ralf Rangnick, coach and sporting director of the latter, in case that the club managed to get promoted to the Bundesliga.
Regardless of all transfer speculations, Sane has stayed at his current side over the past transfer period. Supervisory board's chief Tonnies has shared in an interview that he does not expect the player to leave Schalke 04. In addition, he also revealed that the player has received multiple advice to stay at the German club for at least one more campaign. Tonnies shared that Sane marks constant development in his play in every match.
Apart from commenting on the midfielder's situation, Schalke's chief emphasized on the German club's desire to extend their partnership with their Russia-based sponsor Gazprom.
As commonly known, Tonnies has business relationships with the Kremlin and started to work in collaboration with Gazprom, in which the Russian government owns a majority stake, in 2006. The current deal between the football club and the company is to expire in 2017.
(Visited 86 times, 1 visits today)