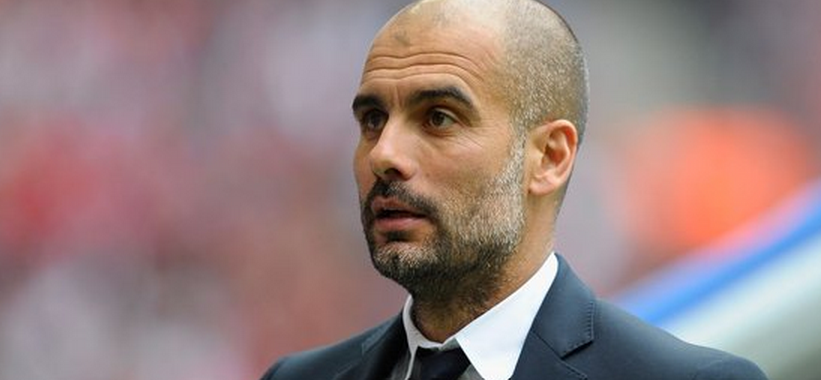 After officially announcing that he is to leave Bayern Munich when his contract expires, the Bundesliga No.1 team's manager Pep Guardiola has confirmed that he prefers signing a contract with an English team after leaving Bayern.
In December 2015, the current Bundesliga leader revealed that Pep Guardiola had decided to leave the club instead of extending his three-year contract. The champions in the national Bundesliga have already named Carlo Ancelotti as Pep Guardiola's successor.
At a news conference, Guardiola admitted that he wants to proceed his career in the Premier League, which is why he did not extended his contract with the German team. Lately, there have been various rumours and speculations about his future, considering the fact that his name was strongly linked with several of the largest football clubs in the Premier League, including Manchester United, Arsenal, Chelsea and Manchester City believed to be some of the most probable options.
The Chief Executive Officer of Bayern Munich – Karl-Heinz Rummenigge earlier suggested that Guardiola had already made a decision which club to join over the next campaign, but these speculations were denied by the head coach himself.
Guardiola has also been rumoured to have already signed a deal with Manchester City, but the manager himself dismissed such suggestions, revealing he had received several offers from England, but no contract had been signed yet. The head coach of the Bundesliga champions also shared that he would announce an eventual new contract himself, but he could not provide more information on the matter up to date.
He also added that the atmosphere in the Bundesliga No.1 club is great and he would do everything possible in order to keep it that way. He also promised to give his "absolute best" until the end of his tenure in the suqad.
Pep Guardiola replaced the former Bayern Munich manager Jupp Heynckes in 2013 after the club had won the Treble. Now Guardiola explained that he would have stayed at the German team in case he was older, but he is still young enough in order to be looking for challenges. He also said that three years spent at Bayern Munich had been enough and he do not feel comfortable with the thought of staying at a team forever.
Guardiola confessed that he would like to experience a new challenge and believes he would be able to find it in England. He also added that he is at the right age and considers such a move as the right one for him up to date.
(Visited 89 times, 1 visits today)