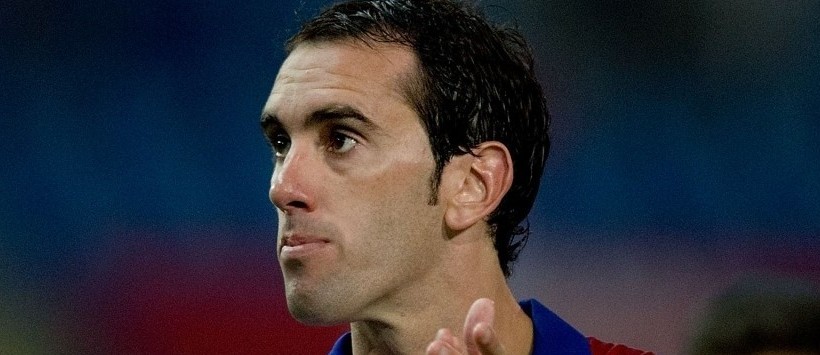 The team of Atletico Madrid, which currently occupies the 2nd place on La Liga table, has gone unbeaten for a series of 12 games. In such cases, the overall attention for the team's performance is normally drawn to the forward line. The situation at Atletico Madrid, however, is far from that.
The No.2 team in Spain national football championship has marked its way with slim victories this season. The team of head coach Diego Simeone has been successful mainly thanks to the solid and literally impenetrable back five, including Juanfran, Filipe Luis, Diego Godin, Jan Oblak and Jose Maria Gimenez.
The truth is that regardless of Atletico Madrid modest victories, the five players mentioned above have been truly outstanding over the entire season so far. The defence of the team has been so great that it was penetrated by six goals only in a total of 14 matches in La Liga over the season. As a matter of fact, the club is considered the one with the best defence in any of the top five leagues in Europe.
The fact that Atletico Madrid has a great defence is not a surprise for the team's observers. Only 31 goals were netted by the club's opponents over the 2012/2013 campaign, and 26 goals penetrated the defence in the club's title winning season 2013/2014.
The central defender Godin undoubtedly stands out when it comes to great results and excellent defensive skills. Unfortunately, the 29-year-old Uruguayan has been very much underrated in both the domestic and the European championships. He was somehow overlooked for a fourth straight season in the category for the best defender at the LFP Awards at the expense of Real Madrid's Sergio Ramos.
The head coach of Atletico Madrid – Diego Simeone – took over the position of the club's manager in 2011. Now he has given a special praise for the Uruguayan after the Granada game, calling him the best defender in La Liga. Godin was also rumoured to have become a transfer target for Manchester City, who is willing to pay a price of €40 million in order to make the central defender part of its squad over the summer transfer window.
Still, despite inexplicably neglected when it comes to various awards, Diego Godin remains loyal and hard-working ever for almost half a decade now.
Atletico Madrid has four matches to go before the winter break. The team will first face Benfica at the Group stage of Champions League on Tuesday. The next match of the club from its national championship is against Ath. Bilbao. It is scheduled for December 13th.
(Visited 103 times, 1 visits today)