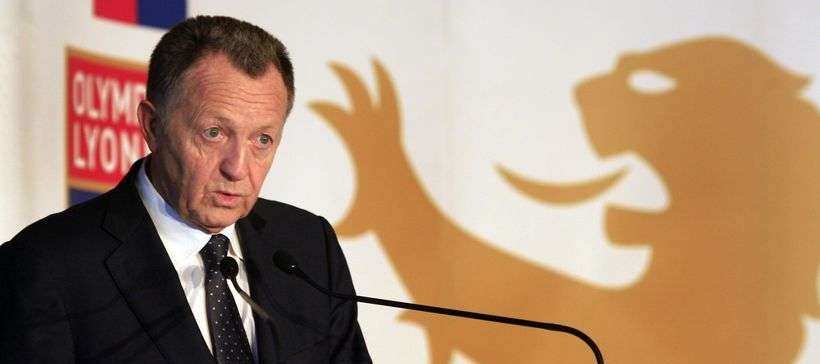 Olympique Lyonnais, simply known under the shorter Lyon, have been thrown away of this season's Champions League after the club suffered a 2-1 defeat against Gent in a match that took place at the Stade de Gerland on Tuesday evening.
The president of the team – Jean-Michel Aulas – has commented that Lyon is greatly disappointed with the exit from the Championship. He also added that the dropping out is also an unfortunate event for the French football as a whole.
The result of Lyon's match against the Belgian champions Gent basically means that the French team, which has occupied the runner-up position on the national Ligue 1 table, would not be granted even a consolation place in the Europa League. An eventual third-place finish would have offered them some relief, but unfortunately, Olympique Lyonnais gave in in injury time as they allowed Gent to score a second goal. The Tuesday defeat would guarantee the team to finish at the bottom of Group H.
Currently, Lyon are at the second position in France's Ligue 1. However, the club's president Aulas shared that the last match of the team was pretty indicative about their lack of quality, while the injuries they had suffered made their competitiveness in Europe drop to an insufficient level.
In an interview with the press, Aulas commented that at this point it would be better for the club to become more focused on their performance in the national Ligue 1 considering the recent results. The fact that Lyon is to concentrate on their home league, however, "doesn't take away from the disappointment, which is huge for us but also huge for French football", said president Aulas.
The latter also admitted that his team's performance in the Champions League so far had been a lot under the expectations, which makes "the whole of French football" suffer.
As a matter of fact, the presence of Lyon in the Championship has been unsatisfactory, considering the fact that the team have taken only a single point from a total of five matches within their group. The unacceptable performance of the Ligue 1 No.2 team has undermined the positions of France in the UEFA rankings.
As a result of Lyon's defeat against Gent, France's sixth position in the rankings will be taken over by Russia. Finally, this could result in France losing its place in the Champions League in the future.
The head coach of Lyon – Hubert Fournier – also commented on the lousy results of the national league's runner-up, saying that the disappointment for the team is really big. He explained that the team did not managed to meet the standard required, or at least, never for a full match.
(Visited 67 times, 1 visits today)